Personal Branding Training Workshop & Coaching
With a corporate training workshop and individual coaching we helped our client to advance their female leaders, focusing on building and reinforcing their personal brand, and networking with confidence.
Company Name: Non-disclosed for clients privacy policy
Company type: Renowned multinational healthcare company 
Company Size: large enterprise
Industry: Pharmaceutical
Location: HQ in the Switzerland, operating world wide
A large pharmaceutical company, wanted to provide the members of its Women's Professional Organization the opportunity to boost their personal branding and networking skills. As such, it proposed hosting an event with Women's Professional Organization members with the goal of building confidence in interviewing and networking skills, and reached out to Seuss+ to create the content and lead the sessions.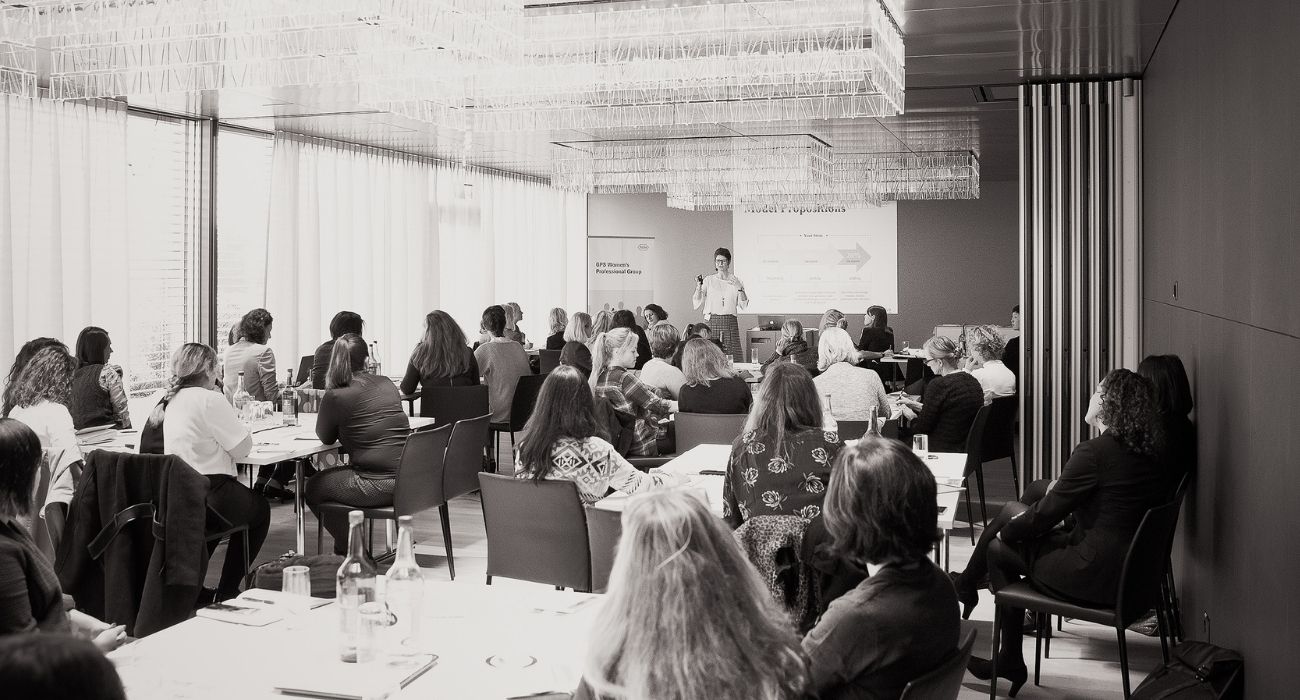 "Seuss+ partnered with us on an "Interviewing with Confidence" seminar and 1:1 coaching for our Women's Professional Organization. Seuss+ strove to build relevant and tailored content, and attendees appreciated their dynamic speaking style and practical exercises. The event was one of the highest rated of the year. It was a pleasure working with the Seuss+ team!"

Vice President , Product Strategy
Training
Seuss+ conducted an interactive workshop on personal branding, networking, and interviewing skills for ~45 members of the Pharmaceutical Women's Professional Organization. The workshop was a mix of theory and practical exercises.
1-1 Coaching Sessions
Attendees of the training session were invited to a 1:1 coaching session to help embed skills taught during the workshop.
Reinforcing their personal brand
Equipped attendees with practical skills for personal branding, networking, and interviewing with confidence.
Coaching sessions highly valued as opportunities to receive tailored feedback and guidance.
Highest rated the Women's Professional Organization event of the year.
Get started: train your employees, teams, and executives.
Download our training brochure and discover how to unlock the full potential of your teams and organization with tailored training programs.