About Seuss+ Life Science Consulting
We are the trusted advisor for life-science companies looking to become bigger, stronger, and better prepared for what lies ahead. At Seuss+, we bring our life science expertise and passion to every single project.
Exceeding your expectations
At Seuss+, we don't stop until we're proud. It's just how we do business. We deliver as promised and then add even more value to our service. Moving mountains is nothing new at Seuss+. Every trusted advisor on our team is determined and hard-working. You'll see.
We Bring Tailored
Solutions
We create future-proof tailored solutions for your company so you can achieve and exceed your business goals.

Reveling In
Our Work
We love what we do, allowing us to bring our unique brand of fun, friendship, and partnership to every project we work on.

Building Trusted
Partnerships
When creative, talented, and experienced people work together, remarkable things happen. Everyone at Seuss+ is energized by working shoulder-to-shoulder with your team.
Discover our expert team
Headquartered in Amsterdam with a truly global network of passionate life science professionals, we're an international organization with over 11 nationalities, working remotely (75% Europe, 8% Asia, 17% UK).
We are proud of our team, which bring an abundance of different approaches and ideas to Seuss+ and everyone we work with.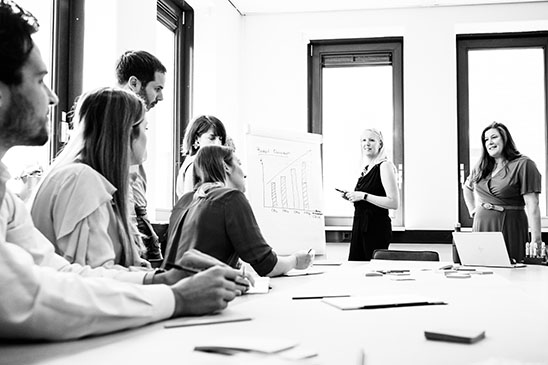 Leadership
Our leadership team's breadth of expertise across the life science industry, combined with passion and shared values, is what sets us apart.
Living and breathing the complexities our biotech, pharma, and CRO clients face, they lead with dedication and enthusiasm and the unwavering goal of uniting our people to positively impact the world of life sciences.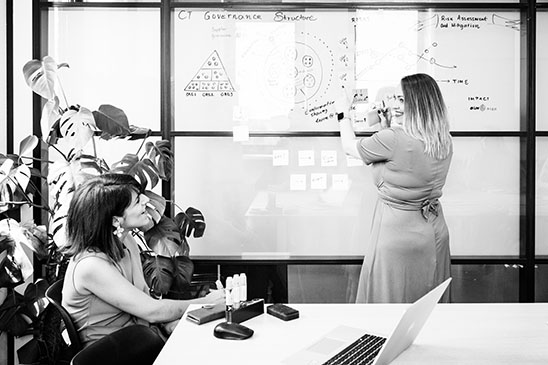 Business Consultants
We go beyond traditional consulting; we'll share your goals and work together to create a meaningful and sustainable impact in life sciences.
Always ready for the next big challenge, our team of trusted business consultants tailor our solutions to meet your exact and unique needs.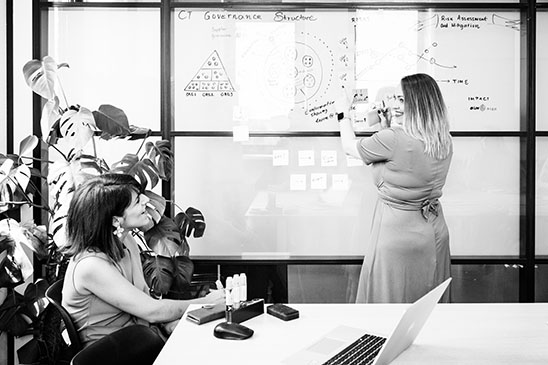 Industry Experts
Our industry experts complement our team, sharing the same mission of driving innovation and impact.
We have the insight and knowledge to develop strong strategies, drive corporate training, vendor and investor partnerships, compliance, negotiation, and regulatory guidance– so that you can do it better.
Our story
Our commitment to challenging the status quo means that we've evolved significantly over the years as a business. Formed in 2012, we started life as Seuss Recruitment, providing impactful staffing solutions to the life science industry. As we grew, so did our services, and the next evolution was born; Seuss Consulting supported life science companies with vendor selection, commercial optimization, and expansion into the European market. Today we stand proud as Seuss+, a female-led and owned organization—dedicated to finding new ways that create value for the life science industry. We strive to challenge ourselves and each other, to constantly develop, build strong partnerships, and make a noticeable impact in the world of life sciences. We are proud to be Seuss+ Life Science Consulting.
Our Vision
Contribute to positive change and impact in the world of life sciences. 
Our Mission
Play a part in the success and evolution of life science organizations.