We love what we do here, but that's not even the half of it. Scroll down (or filter) for a peek into our wonderful team.
Alex Mitjana
Senior Business Analyst
When your company has to face a complex problem, have you ever wished you had access to all strategies other companies followed to solve it? I am Alex and I like impossible challenges. After having helped companies of different sizes and cultures, I can offer a unique perspective that allows companies to craft the key that opens the door to growth and development.
Through a fresh external perspective, you can gain insight and solve  problems faster, keeping the focus on your core business. So tell me about your role, what are you working on that is taking most of your time?
Eleni Menegatou
Senior Business Consultant
Eleni Menegatou
Senior Business Consultant
When your partnerships make you feel as safe and protected as your home, the natural reaction is trust and innovation. I am Eleni, a partnership architect in clinical drug development. I help clinical leaders transform their strategy, operations, capability, culture, and teams in order to create a better future for patients. Using my affinity for conceptual thinking and being obsessed with finding simplicity in complexity, I am committed to greatness. I do this by building systems, tools, and processes of transformation that have the power to advance decision making and make the change at scale. Do you need to build a safe home for your clinical trial? I am here to nudge you toward work that propels your growth and the world forward.
Eline Antonissen
Associate Business Consultant
Eline Antonissen
Associate Business Consultant
From an early stage, my parents encouraged me to learn and explore. In combination with my experience in team sports as a professional athlete, I learned to be pro-active and independent, but also to trust in my team. I love people. I believe that people can exceed expectations given the right environment and tools, and I'm delighted to share the tools that helped me in the past. I enjoy learning about people, creating a comfortable atmosphere for them to share and be open. 
Eric Klaver
Trainer
Remember how Superman is just plain Clark Kent who reports on the life of others for the Daily Planet? There is a superhero behind that plain facade.
My name is Eric Klaver, and I see superheroes in everybody. Working in the highly regulated clinical research world, it can be easy to forget that you make a difference with what you do. My passion is to remind people of why they're doing what they're doing and inspire them to be the superhero that they secretly are.
Whose life are you going to influence next?
Gina Dunn
Director of Marketing
Your brand is what people say about you when you aren't in the room. This means your brand is way more than a logo or website - it's the entire existence of you. It's your foundation. You wouldn't ice a cake before you bake it -  the same is true about your brand. You need an exceptional brand foundation as your base before you can add the branding elements on top.
I am Gina and I'm a brand-obsessed big thinker. I've always been inspired by entrepreneurs and brands, so I built a business doing exactly what I love. Now I help people discover their company brand and bring it to life.
Do you have a brand or just a business?
Greg Danilewicz
External Trainer
Greg Danilewicz is a highly experienced and skilled Learning and Development professional. Greg has had twenty-five years experience in the Pharmaceutical and IT industries in a range of roles, including Sales; Marketing; Management; Sales Training & Human Resources.
Greg has worked for several of the top 10 Pharma Companies, including Novartis; GSK; AstraZeneca & Eli Lilly.
He set up his own consultancy some 5 years ago, focusing on Sales Training; Coaching and activity based Team Building events and has worked with a wide range of clients, both in the UK and Internationally, including the Far East, Middle East, Anzac, and Latam.
Greg's approach is to fully immerse himself in projects so that the full picture emerges and the correct areas are focused on. This gives the best chance of success and providing an effective and lasting solution.
Hellen Boering
Director of Operations
Most people only see the top of the iceberg, not all the hard work that has been done below the water surface. that is where I am, motivating you, giving you the opportunity to step out of your comfort zone and let your talent grow. I am Hellen, a passionate people manager. I will bring my ears to listen, experience to share and top sports mentality to help you succeed.
If you want to be a winner, let's talk about your road to success.
Ian Wood
Recruitment Consultant
My family thought I was crazy when I took the life-changing decision to move to the US and take up a complete career change in 1995.
I worked in the US for a software company in pre-sales. Shortly after I came back to Europe, the software company was taken over by a New York software house and all the European employees were given notice. I made what seemed to be a natural move into Recruitment because it is also a people-focused job function.
I am Ian and Recruitment led me to Seuss+. I am passionate about creating a win-win scenario between client and candidate, making the whole experience as enjoyable as possible for both parties.
Are you looking for a life-changing candidate match? Let's talk together about how I can help your company.
Jan Brause
Trainer and Executive Coach
Jan Brause
Trainer and Executive Coach
Jan is a professional coach, coach supervisor and highly skilled facilitator with a passion for enabling senior leaders, business owners, individuals and coaches to excel in their roles and to inspire and engage those around them. Jan has experience of working with groups and individuals from a range of backgrounds and cultures in the UK and overseas. Her personal style and values are rooted in a collaborative approach to developing high performance cultures and maximizing personal and organisational potential. Jan's approach includes a combination of a down to earth pragmatic style and application of creative processes that stretch individuals out of there comfort zone. Her approach to understanding human potential is to work with past history to inform and shape future potential. She has an interest in resilience and well-being at work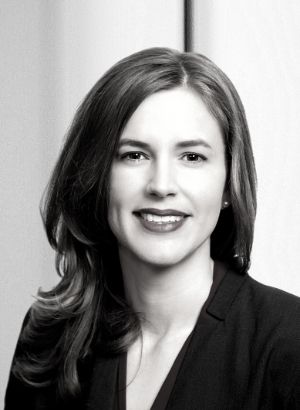 Keely Richardson
Senior Business Consultant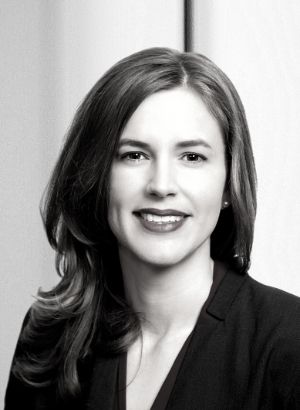 Keely Richardson
Senior Business Consultant
A project is complete when it starts working for you, rather than you working for it." - Scott Allen. I enjoy solving puzzles and building structure out of chaos. My name is Keely and I am a project manager with over 10 years of experience in healthcare, government relations, client services, finance, operations, strategy, supply chain, and education. How can I make your job easier?
Kieran Canisius
CEO
As Stephen R. Covey quoted – "Trust is the glue of life. It's the most essential ingredient in effective communication. It's the foundational principle that holds all relationships."
My name is Kieran and you can rely on my guidance and expertise to get your project completed successfully. I do not only build businesses; I build meaningful relationships.
I am here to genuinely support your organization when facing difficult and important choices as well as developing and implementing comprehensive strategies, even in high-pressure situations. I always channel as much energy and determination into my client's companies as I do into my own.  
So, put your trust in me and let's grow your business together.
Lisa Becker
External Consultant
Lisa's inexhaustible energy, openness, and dedication to clinical excellence make her the powerhouse partner you need to propel your project to success.
With 20 years of experience, Lisa's skills at gap analysis, high-level strategy with in-the-field experience, and negotiation skills make her a game changer. Lisa thinks seven steps ahead, and it becomes easier to spot potential issues and navigate them before they become critical. In addition, she does all of this with a heaping dose of fun.
Lisa successfully set up and expanded European & Global operations for two US-based biotechnology companies. She has acted as the ultimate facilitator between CROs and sponsors due to her strategic thinking and understanding of the key, and often, small details that are essential to success.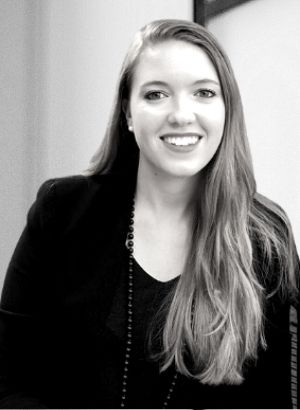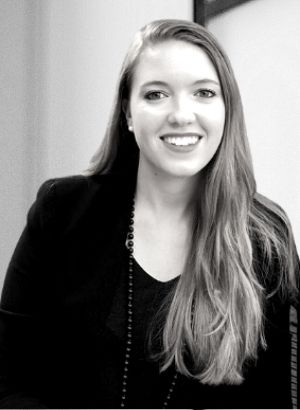 Lotte Veen
Associate Consultant
Having lived, studied, and grown up in 8 different countries, change, flexibility and cultural diversity are elements I'm extremely familiar with and have shaped me into who I am today. My name is Lotte, and I am a passionate problem solver with an eagle eye. I enjoy thinking of different ways to complete projects, approaching challenges from different perspectives, and delivering the highest standard possible. No stone gets left unturned. You can count on my loyalty and ambition to complete tasks surpassing your quality standards. So if you need my eagle eye to turn your project challenges into a success, I am happy to help!
Malika Suleymanova
Video and Multimedia Expert
Malika Suleymanova
Video and Multimedia Expert
Having lived and traveled across 3 continents in the past 10 years, taught me to connect with people from diverse backgrounds and appreciate cultural nuances. My name is Malika and I'm a video and multimedia expert. My academic background in documentary film coupled with my experience as a freelance filmmaker has honed my storytelling abilities. I can communicate complex messages and themes visually. I specialize in creating branded video content in support of Seuss+ marketing campaigns. What makes my approach unique is being truly versatile in content creation. Whether it's a brand story video, a job description video, a service explainer or a video on industry trends, I guarantee to bring a mix of creativity and dedication to each one.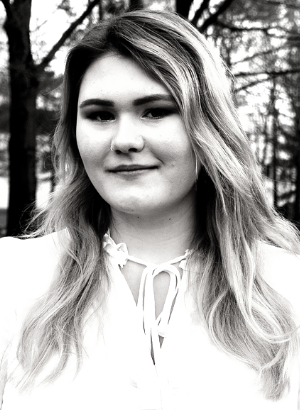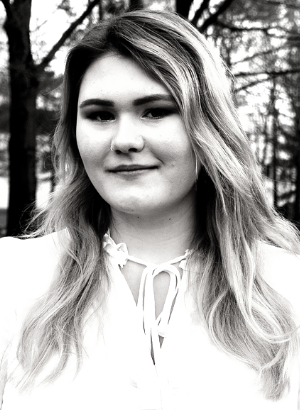 Marie Linke
Consultant Intern
When someone tells me I am not able to do something, I make it my mission to prove them wrong. My name is Marie, and I am a consulting intern. I believe in the strength of people, and I support them to believe in themselves. I am passionate about understanding the needs and challenges of people, bringing them together, and realizing their common goals and needs. I do this by taking on responsibility within the group and ensuring that tasks are completed and everything runs smoothly. This is also what I strived for in my years in the school council and student committees at my university. Let me help you with my insights to make your team excel.
Marieke Meulemans
Director of Technology
When I started my career in Clinical Research I had to sit through a boring 2-day presentation about GCP compliance, I hated it. I am Marieke and I decided at that point that I want to change the way we learn about compliance in the Clinical Research industry.
I founded GCP Central and created a learning method that helps medical doctors and research staff to efficiently learn about the rules of clinical research. We ensure they can focus on their patients and their research results, while we provide them with all the knowledge updates they need to be successful.
Tell me about you; what is your role in Clinical Research?  
Mátyás Szűcs
Graphic Designer
We might know what we like and want, but often we do not know what we need. A famous quote of Henry Ford says: "If I had asked people what they wanted, they would have said faster horses."
I am Mátyás, a highly motivated and self-taught Graphic Designer who creates the picture when it is about your brands' visual needs. When working with clients, I support them to capture the message that they want to share; no more confusion or blurred lines.
Tell me what you want and I will tell you what you need.
Merle W
eghöft
Marketi
ng Team Lead
Go fast alone but far together. I'm Merle, a wholehearted marketer who enjoys improving processes and maximizing outcomes by connecting the dots between campaigns, people and culture.
Through clear communication, structured processes and marketing insights, I align multi-disciplinary teams to pull on the same rope and work towards a common goal. This often means jiggling priorities, but also understanding the needs and strengths of each team member to bring out the best and exceed set targets.
So, tell me how do you make sure your marketing team is stronger together?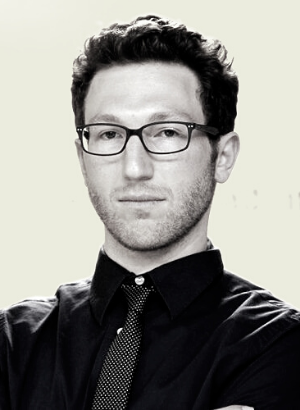 Neal Cowen
Associate Business Consultant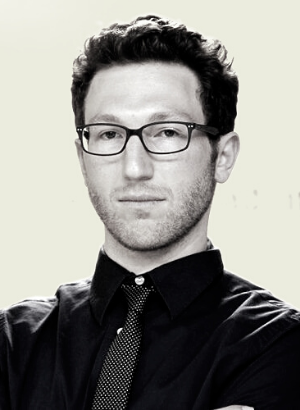 Neal Cowen
Associate Business Consultant
With experience in the clinic and the lab, I have learned that medical discovery is only half the battle. From observing the implementation of medical innovations into ophthalmic clinics in California to conducting fundamental research in cell-research labs in the Netherlands, I have been inspired to help these discoveries make a difference in the medical field. My master's degree in Science and Business Management with experience as a consultant has provided me with experience in the medical industry that I can leverage to facilitate the development of medical innovations into the market. Working at Seuss+ will permit me to utilize their resources with my experience to turn discoveries into innovations that will make a difference in the lives of patients while helping to develop a sustainable business in the marketplace. Thus, if you have a scientific discovery in the medical field and you are looking to take that next step, reach out to me, so we can help you make a difference in the life-science industry.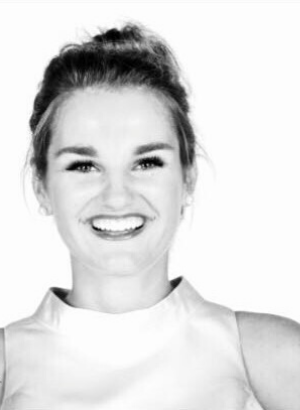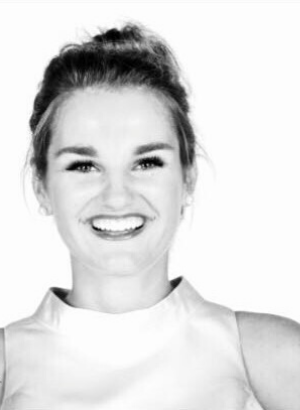 Neele Stüber 
Marketing Intern
As Johan Wolfgang von Goethe once quoted: "Treat people as if they were what they ought to be and you help them to become what they are capable of being." My name is Neele, and nothing lights me up more than knowing I have created positive and lasting change in someone's life. People are my passion. My past in competitive sports has shown me that the greatest things can happen once you step up for yourself and start believing in yourself and the people around you. The same applies to your business. I strive to move past appearances to get to the heart of things. Once the real problem is identified, I will help you connecting the dots to create a tailor-made, detail-oriented, and extremely precise solution, which will fit you and your business 110%. So, let's work together, turn problems into opportunities and create the future that you have been waiting for.
Nichola Jacob
Trainer and Executive Coach
Nichola Jacon
Trainer and Executive Coach
Nichola is particularly interested in how, in today's world, we can develop more present, compassionate, collaborative and contextual leadership in our ever-changing environment. Developing robust relationships and the ability to hold the conversations that matter are, she believes, the cornerstone for this. She is known for creating environments, which enable individuals to think both differently and creatively about the leadership choices they have. Her approach is goal oriented, with a clear focus on outputs and next steps; using the client's real time work situations to consider choices, apply learning and practice different strategies. Her style is characterized by a warm and relaxed manner and a collaborative, pragmatic and realistic approach. She holds a strong belief in the value of working with people's strengths and building on these to enable individuals to work at their best; she questions assumptions around thought processes, enabling leaders to see themselves and communicate more clearly.
Nicolyn Liebenberg
Business Consultant
I've always been interested in understanding the world around me – and the people therein – through physical, social, and abstract structures.  So, no surprises that I found my intellectual home in understanding conceptual frameworks, and patterns in data.
I am Nicolyn, and I am driven by the idea that critical thinking, in combination with structured, relevant data, can enable people to make better decisions both within their personal lives, and within the workplace.
I have built an international consulting career out of using data and critical thinking to help organizations make more informed, better decisions. I provide that fresh outside perspective.
Tell me about how your team uses data to drive decision making?
Rachel Nuttall
Trainer and Executive Coach
Rachel Nuttall
Trainer and Executive Coach
Rachel has 15 years blue chip experience in senior leadership roles across commercial, operational and Learning and Development environments. A qualified Business Coach, with a combination of commercial, operational and people experience in addition to being qualified in several psychometric tools. She brings 8 years retail experience specializing in customer experience and employee engagement with a proven track record of increasing Key Performance Indicators in both areas, with a passion for people and team development. Rachel is an experienced consultant working at Board Level helping organisations understand customer experience, plan for improvement and track progress made.
Richard Colley
Trainer and Executive Coach
Richard Colley
Trainer and Executive Coach
Richard is a Director of Sladen Consulting Ltd, focusing on creating and conducting performance enhancement efforts with individuals, groups, and teams. He does this through the design and delivery of creative, high-quality learning experiences, facilitation of strategic team events, process and organisation development consultation and coaching. Richard has built a credible and extensive experience as a coach, consultant and facilitator specializing in helping people manage and negotiate critical relationships and conversations to impact business results. He has been committed to working with companies to build the skills of their people who are in critical business roles and are navigating difficult relationships and complex situations.
Sabine Hutchison
CEO
When I was a little girl my father encouraged me and my sisters to always try to understand how things work and ask questions. He could give us a broken toaster and we would take it apart and figure out what the problem was.
I was fortunate to have a father who encouraged us to question and discover because this mindset has also accompanied me throughout my career. I studied chemistry which is of course all about understanding how things work, and eventually, I started working in this exciting world of advancing healthcare.
We have built a company that is all about asking questions and taking situations/elements apart to discover a better way of doing things.
My name is Sabine and at Seuss+, we help life science companies grow and be a better version of themselves in creative ways. Be it recruiting great new staff, finding the best CRO to work with, bringing their brand to life or making GCP learning fun; Seuss+ is your one-stop shop for it all.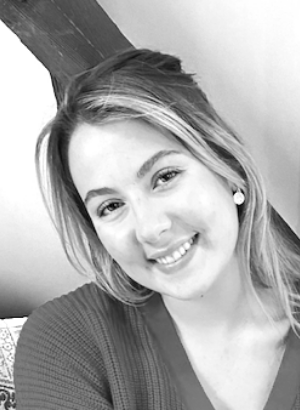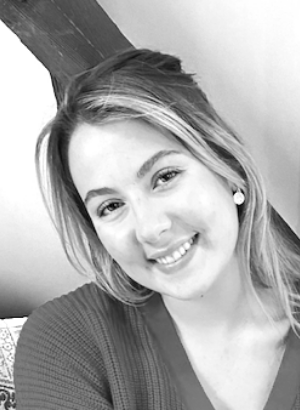 Sanne Jonk
Marketing Intern
"People rarely succeed unless they have fun in what they are doing." - Dale Carnegie. I am a fourth-year International Business Management Student who is currently developing and shaping herself into the leader I aspire to be. Presenting myself as warm and sincere, I put a high priority on having fun in the workplace whilst being highly efficient and collaborative. I set myself apart from the crowd by continuously developing myself and implementing a personal feel to my influencing and management style. Priorities for me are being unassuming, unselfish, trustworthy, and having a genuine interest in other people. I am eager to ensure that things are done efficiently and exactly right. With that being said, anyone and everyone can reach out to me and my drive is directed at working with and for others.
About Stephanie
Ernst-Milner
Stephanie Ernst-Milner
Copywriter
Every company has a story, every business has a history, and every person has a tale to tell.
Your story is unique and should be the star of the show. Sometimes, bringing that story to the world stage can be difficult.
I am Stephanie, and I put your story into the spotlight. Through storytelling and word-crafting your script, I deliver the lines for you, giving your story the chance to shine, so that you do not have to worry about stage fright.
Together we will bring your story's script from dress rehearsal to giving an award-winning performance, center stage, and deliver your clear, concise and unique message.
Tell me how we can move your story into the spotlight together?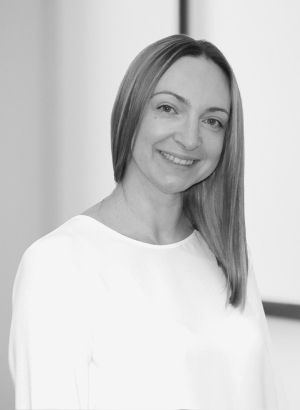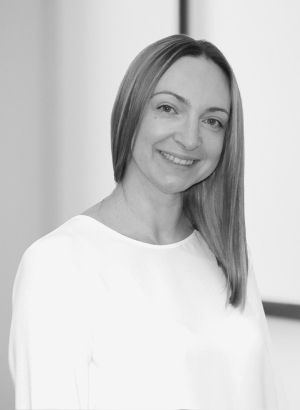 Stephanie Holowaty
Financial Assistant
Susan Braakman
Director of Group Services
Susan Braakman
Director of Group Services
We all need processes as simple guidelines to get the job done. I feel it is super important that people know what their purpose is and structure can help in realizing that. My name is Susan and I have implemented workflows specifically for recruitment and it showed a great difference in how efficient and clear it was for the people involved in the process. I am responsible for creating processes and structure around HR, Legal, Finance and IT. I have seen how identifying needs,and implementing structure can lead to a sense of calm and clarity. I can help you identify the gaps in your current workflow, and how you can adjust your procedures to be more efficient. Do you want to have your company running like a well-oiled machine? Think about the changes you need to make in your processes and you'll be amazed by the impact it can have. Are you ready?
Vanessa Döring
Business Consultant
Having moved to Thailand as a child and being unable to speak English, I know just exactly how scary change can be.
My name is Vanessa and at heart I am a researcher, constantly searching for understanding. I spend the majority of my days deep-diving into the challenges our clients face and understanding the complexities of their ecosystems and needs.
For me, it is all about empathizing with their situation and focusing on the "human" aspects in every challenge. It makes me the happiest to see solutions adopted and personal hurdles overcome.
Tell me, what changes are you wanting to make?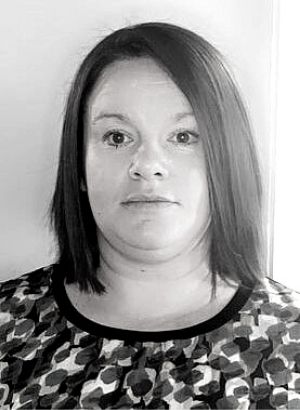 Victoria Wilson
Senior Recruitment Consultant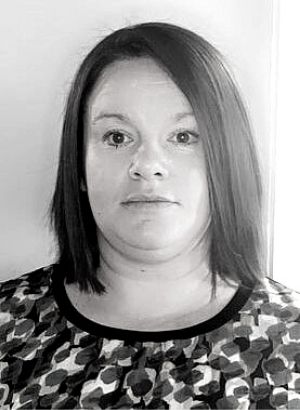 Victoria Wilson
Senior Recruitment Consultant
Join The Team
We′re always looking for the smart, purposeful people who are ready to make an impact at Seuss+. Check out our open listings below to see who we′re hiring right now.
Join Seuss+ as an
Employee
Associate Consultant
Business Consultant
Sr. Business Consultant
Brand Project Manager
Consulting Internship
Marketing Internship
Sales Internship
PR & Communications Internship
Recruitment Consultant
Customer Care Specialist
Account Manager
Join Seuss+ as a
Freelancer
Photographer
Copywriter
Graphic Designer
Web Developer