Transformation & Change Management
Co-create change management and transition plans that adapt to your evolving needs and circumstances to drive sustainable organizational and behavioral change.
Change and transform sustainably
We stand beside you to drive your organizational transformation and change. Our key expertise lies with defining the strategy, processes, and enablers for your next organizational phase, as well as building, developing and retaining the teams needed to move forward.

Design & Performance
Together we enhance your individual, team, and organizational effectiveness by designing a fit-for-purpose operating model which aligns with your overarching company vision, mission, and values.

Talent Strategy
We support you throughout the employee life-cycle to attract and retain talent by establishing a memorable candidate experience and providing opportunities for individual and team development.

Change Leadership
We co-create a change management and transition plan which is adaptable to your evolving needs and circumstances to drive sustainable organizational and behavioral change.
Connecting strategy
to results
Every organization is different, and so is its transformation and change process.
We value your unique ecosystem and tailor our approach to your specific needs and challenges.
Whether it's about creating the strategy for your next growth phase, improving business and team performance, or implementing an agile methodology, our team is profoundly people-oriented and finds the solution that best fits your needs.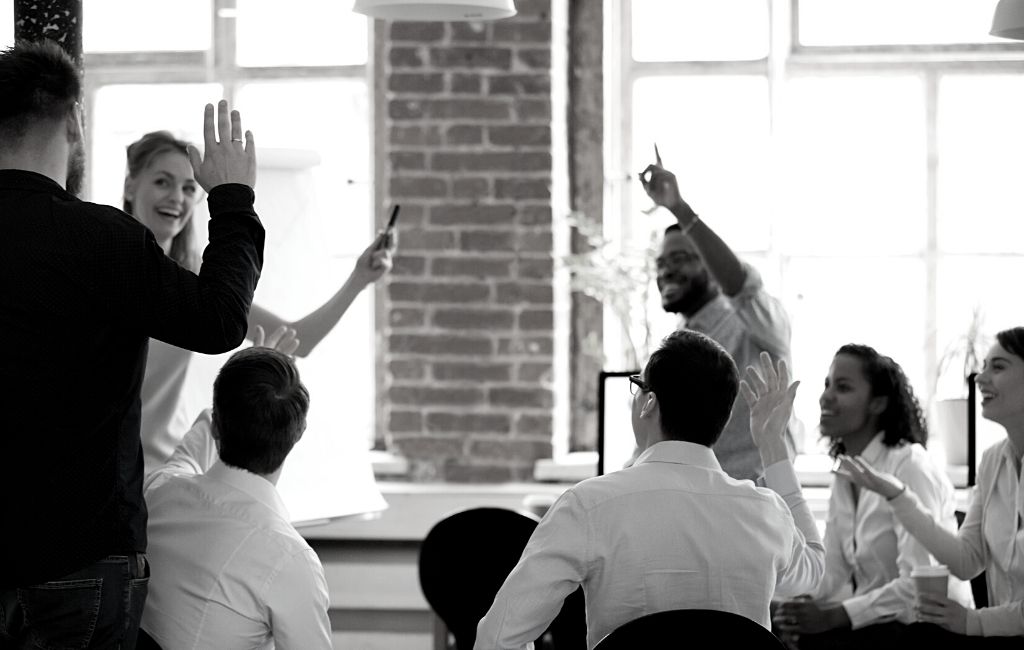 Creating a solution for your own organizational needs
We understand that change does not occur in a vacuum. That's why we tailor our approach to your unique context and challenges to co-create an impactful solution that aligns with your vision.

Problem Identification
Together we identify the root cause and deep-dive into your context-specific challenge.

Vision & Goal Setting
We support you in framing your end goal with which each employee can identify.

Solution Design & Buy-In
We co-create a tailored action plan and achieve buy-in across the organization.

Roll-Out & Transition
We jointly overcome resistance and manage emotions to create an organic transition.

Embedding & Sustaining Change
Together we celebrate success and focus on how you can continue to sustain the change.

Communication & Alignment
Throughout the whole process, we create moments to check-in, connect, reflect & adapt.
Success Stories
Client impact and sharing experiences.
Schedule a consultation now