Leadership Development Program
Our bespoke leadership development programs empower tomorrow's leaders to unleash their brilliance within your organization.
Develop tomorrow's leaders
Train your company's rising stars, positioning them to advance into leadership roles within your organization, and you'll get to keep more of that talent over the long-run.

Positive Work Culture
Offer growth and advancement opportunities, and you'll increase your employees' motivation and productivity.

Talent Retention
Support your team's development, setting up plans for succession within your organization, and you'll save on employee turnover.

Organizational Agility
The world of life sciences changes quickly and constantly. Equip your employees with the skills they need to adapt to those changes.
Help your best be even better
We stand beside your organization and employees with our leadership development program for high potentials and seasoned leaders.
The program consists of practical sessions that empower employees across your organization with tools, strategies and skills to ensure advancement in executive roles.
The content is tailored to what your team needs and created with your organization's goal in mind.
What to expect
Every leadership development program is different, tailored to your company's specific needs. But, typically, the process works like this:

Company Analysis
Specify your unique training needs and overarching objectives, as well as your desired training duration and delivery timelines, and we'll create a custom plan for you.

Training Delivery
Our trainings focus on developing practical skills through hands-on exercises, supplemented by theory and best practices adapted to each individual's experiences.

1-on-1 Coaching
1-on-1 coaching and mentoring will help you and your team embed the skills you pick up during our workshop(s), helping to speed up development.
Success Stories
Client impact and sharing experiences.
"The team partnered with us on an "Interviewing with Confidence" seminar and 1:1 coaching for our Women's Professional Organization. They strove to build relevant and tailored content, and attendees appreciated their dynamic speaking style and practical exercises. The event was one of the highest rated of the year. It was a pleasure working with the team!"
I'm Isabell, Senior Business Consultant at Seuss+
I'd like to get to know you and your business. I am ready to answer your questions and start tackling your business challenges.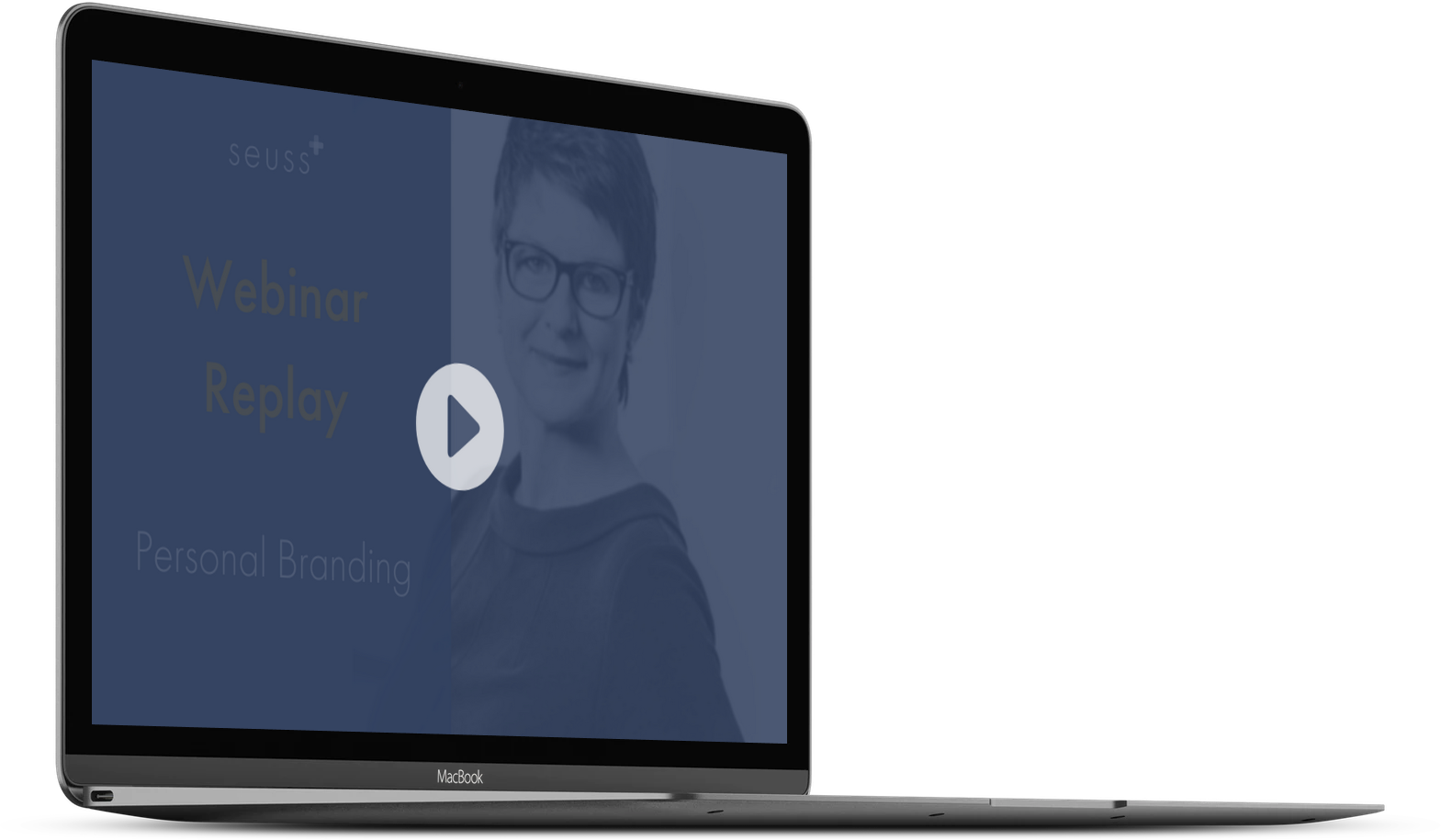 Personal Branding: Create your plan, promote your brand.
Watch our free webinar replay and learn about developing your unique personal brand and the impact it has on your career.