Mergers & Acquisitions (M&As) In The Life Sciences
The global biotech market is expected to grow by almost 16% each year. Excitingly, this means the life science sector will observe a major increase in mergers and acquisitions (M&As).
According to PwC, biopharma and medical devices have already minted 201 deals in the first six months of 2021, double that of the same months in 2020. The same PwC research showed that the value of the deals increased a massive 410%.
Given the strategic opportunities that M&As unlock – think increased market access, accelerated pipelines, more visible global brand presence with diversified services, and more – there are no signs of this letting up.
However, the other side of this statistical picture shows that 70-90% of M&As fail. This high failure rate is often down to cultural integration: how well company cultures and teams move forward together.
As such, we want to share our insights on successfully merging two or more company cultures. After all, why let all your company's hard work go to waste once you seal the deal?
Avoiding culture clashes and deal failure
The consequences of unsuccessful cultural integration are direct drivers of deal failures. Though undeniably important, cultural integration is often overlooked during M&As. Instead, teams focus on merging systems and processes (e.g., compensation and payrolls).
Yet, according to an AON-Hewett survey with 123 companies, every third M&A fails due to cultural integration issues. With so much at stake, it doesn't make sense to leave the assimilation of two or more organizational cultures down to chance.
58% of respondents report their M&A deal did not have a specific approach to assess and integrate cultures. Moreover, 68% of companies that lost key talent at an above-average rate, again, did not have a specific approach for cultural integration.
Facing the consequences
Further evidence suggests that during M&As, employees often feel isolated. They are unsure about the future and what is expected of them. Evidence from the AON-Hewett survey details the consequences of unsuccessful cultural integration:
80% noted distraction & loss of productivity
78% noted the loss of key talent
77% noted the failure to achieve critical milestones or synergies
73% noted decreased employee engagement
60% noted delayed integration
Unhappy employees and losing talent is undesirable in any industry, but the field's talent shortage means this hits the life sciences particularly hard. This leaves only two options: devote attention to cultural integration or allocate time and resources for new talent and retaining new staff.
That said, even when committed to cultural integration in an M&A process, it's easier said than done. According to the Robert Half Management Resources survey, corporate culture, including employees and business systems, are the hardest parts of an M&A where most mistakes are made.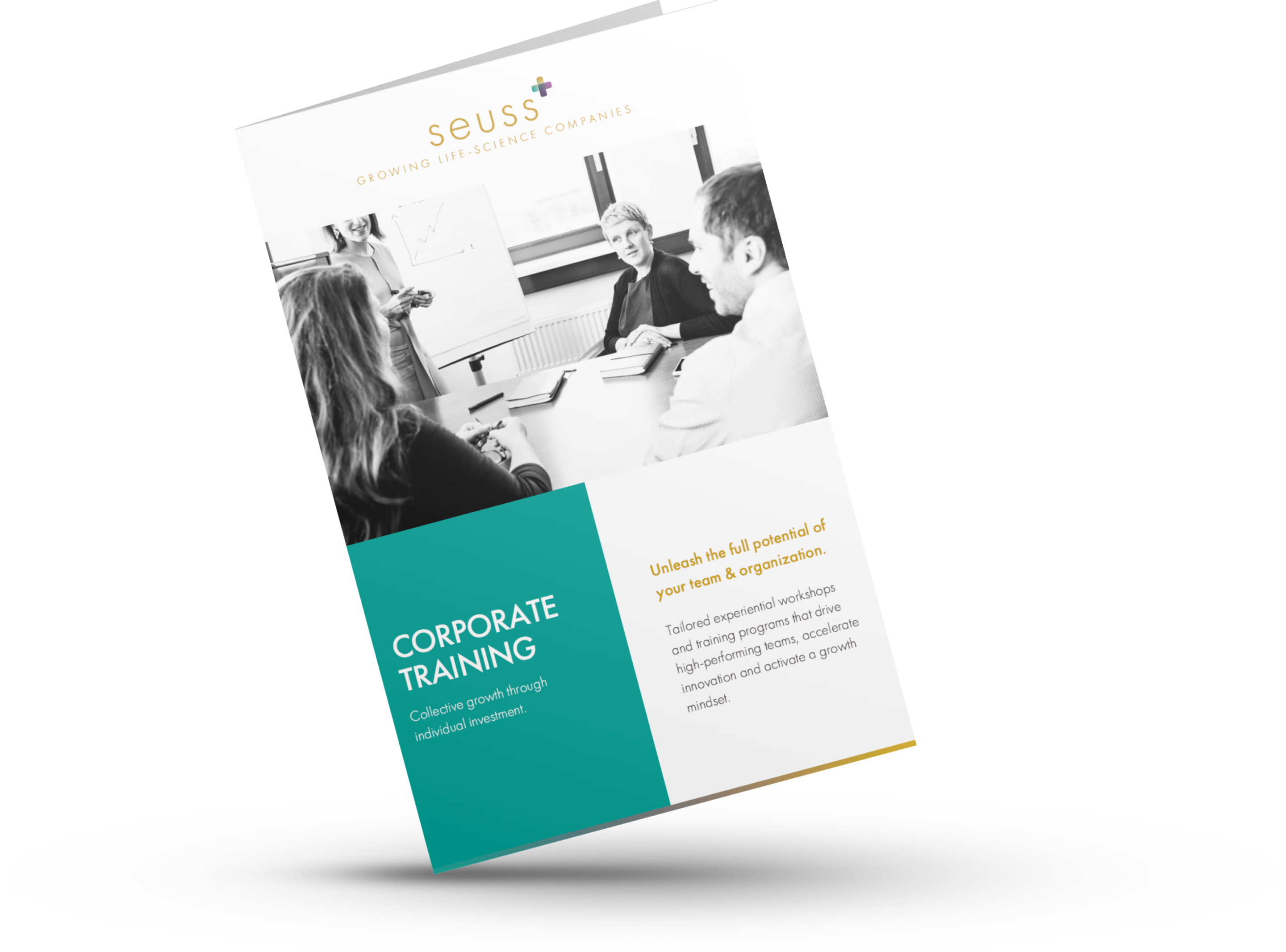 Unleash the full potential of your team and organization
Building upon our wealth of Organization Development experience, especially in the field of Transformation & Change Management, we've compiled three steps to avoid a culture clash and make the most of your life sciences M&As.
Cultural integration: where to begin?
Step 1: Build upon common values
Despite the uncertainty your staff faces, and their possible resistance to change, an M&A doesn't have to damage employee engagement.
To achieve employee alignment and a sense of belonging, create a 'new' culture embedded within the integration plan. This new culture should develop a set of common values and a shared mission and vision. It doesn't have to be made from scratch, but can build upon a few core values shared by the merging companies.
Step 2: Commit to communication as a key to alignment
Communication is key when avoiding culture clashes. This does not mean informing staff in a top-down manner. Make space to listen to employee concerns, empower them to have their say, and allow time for them to adjust; after all, Rome wasn't built in a day.
Communication might take the form of team meetings, surveys, regular company-wide updates, and team lunches. These serve as valuable engagements to keep people in the loop, set expectations, and, crucially, build a common language.
Step 3: Train leaders and employees
According to one study, three drivers for unsuccessful cultural integration include: (1) Lack of leadership support, (2) Lack of agreement among leadership, and (3) Lack of skills and training.
These drivers demonstrate that leaders need training on situational leadership and motivating teams to transparently secure organizational buy-in. Along with elevating leadership skills, additional training programs for employees should focus on specific competencies and improve collaboration and communication (e.g., conflict management).
Need help navigating post-M&A change management, retention, and learning and development?
Seuss+ is committed to evolving your life science organization through all stages of business growth to achieve meaningful impact. Contact us for more information on our organizational development and change management services.
Let us help you with your M&A change management
We'd love to get to know you and your business. We are ready to answer your questions and start tackling your business challenges. Download our flyer today and you'll  discover: 
How we can help
How we work
What makes us unique
The impact you can expect
How to book a complementary intro call with a consultant
.. and more!