Beyond Science: Strategic Biotech Consulting to Drive Your Next Evolution
At Seuss+, we specialize in biotech management consulting when you require to excel in both scientific progress and strategic business decisions.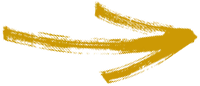 Expert Biotech Consulting
As leaders of Life Science companies, the challenges that keep us up at night are often the friction between the science + business + people + funding. As you drive the growth of your biotech organization, you'll face the formidable challenge of advancing scientific breakthroughs, navigating the complex landscape of business, and managing partners and individuals. We understand the unique pressures and responsibilities you encounter on your journey to bring life-changing products to market.
Whether you're a seasoned executive with a track record of successful investments, a scientific leader with a keen focus on innovation, or a determined leader with a deep commitment to patient well-being, we're here to provide you with the tailored solutions your biotech and your team truly needs.
Biotech Management Consulting: Unlocking Your Biotech's Full Potential
We recognize that your role bridges the realms of science and business strategy. Specifically in the transition from viable discovery to pre-commercialization, we're dedicated to supporting your endeavors by expertly identifying vendor partners, managing vendor relationships, negotiating contracts, and mitigating risks. Our solutions and biotechnology management consulting allow you to concentrate on driving your products forward and positively impacting patients' lives.
How We Can Support Your Biotech's Growth
Vendor Selection, Management & Oversight: We collaborate with you to identify and manage suppliers who align with your goals, ensuring seamless collaboration and exceptional quality.
Contract Negotiations & Risk Management: Our experts handle the negotiation process while safeguarding against potential risks, enabling you to focus on scientific advancements.
Transition Management: During your organization's shift from research to clinical, our expert team ensures a smooth transition for your staff, focusing on both content and professional behaviors.
Interim consultants: We provide interim consultants, offering specialized expertise tailored to your needs, to guide you through specific project phases effectively.
Vendor Management & Oversight: We provide ongoing supervision of your vendors, ensuring consistent quality and progress throughout the development journey. Trusted Vendor Management for clinical trials.
SOP Development: Streamline operations with well-defined Standard Operating Procedures to enhance efficiency and compliance.
Risk Management & Mitigation: We identify and address potential risks, minimizing disruptions and maximizing your success.
Interim consultants: We provide interim consultants, offering specialized expertise tailored to your needs, to guide you through specific project phases effectively.
Clinical Systems selection. Set up and oversight – milestone delays, risks to data integrity and increased errors are critical issues that a lack of sufficient attention to the systems utilized in your phase 2 study can cause. Our expert team can help at the start or to resolve issues along the way.
Guidance in Uncharted Territories: Whether you're seeking your next investment or looking to bring your product to the next phase of development, we provide expert guidance to navigate uncharted territories successfully.
Specialized Life science consulting solutions: Our team serves as your strategic partner, offering insights in governance, oversight, value proposition, branding, and more.
Flexible HR Solutions: In times of urgency, we assist with HR structures, interim life science consultants for biotechs, onboarding, and team expansion, ensuring you're prepared for any challenge that arises.
Building Trust: Our case studies and references showcase our successful collaborations with biotechs like yours, illustrating our dedication to your success.
Investment Worthiness: Our services are a strategic investment that generates significant value, far surpassing the associated costs.
Tailored Approach: We offer flexible biotech consulting solutions that cater to your biotech's unique needs, from solo freelancers to comprehensive teams.