Digital innovation, digital health, and digital transformation are terms being used with a steadily increasing frequency year-on-year, but outside of the technology industry and organizational management, they are not necessarily well understood. Many people are familiar with the concept of digital technology but may not understand the nuances between them.
At Seuss+, we are helping to make digital innovation and adoption of digital health more accessible for biotechs and pharma. A good place to start seems to be building consensus for what is meant when one of these terms is used, with a special focus on "digital innovation," which, truth be told, can come across as quite nebulous.
Possibly because it can be applied to any industry and can refer to either the development of new technologies or the adaption of exciting technology for a new purpose, in life sciences, it has the capability to create new opportunities and disrupt traditional clinical trials and development. It might include the likes of artificial intelligence (AI) or machine learning (ML), cloud computing, big data analytics, the Internet of Things (IoT), and blockchain, among others.
"Digital innovation, like all innovation efforts, is about ideas that derive value.  Ideas alone are not sufficient; the digital solution must be able to add value to a process, business, or outcome for it to earn the title of "digital innovation." – Craig Lipset

(Advisor and Founder at Clinical Innovation Partners, Co-Chair at Decentralized Trials & Research Alliance (DTRA), Project Vulcan Advisory Council at Health Level Seven International, Adjunct Assistant Professor, Department of Health Informatics at Rutgers Biomedical and Health Sciences, Adjunct Instructor at the University of Rochester Center for Health + Technology and is either Board member, Advisor or Investor to a long list of organizations (Sproutel, Spencer Health Solutions, Lapsi Health, StuffThatWorks, MedVector Clinical Trials, Trialbee, Circuit Clinical, Boston Millennia Partners, Foundation for Sarcoidosis Research, Withings, Lokavant and TrialScope)
Digital Innovation vs. Digital Health
Overall, digital innovation represents a powerful tool for organizations seeking to remain competitive in today's fast-paced and constantly evolving technological landscape.
"Digital innovation refers to the introduction of new or significantly improved technologies, processes, or business models that provide value to customers. This is very focused on novel solutions to existing problems, enhancing existing products or services or developing new products." – Stephanie Bova (Head of Digital Strategy and Innovation at BD)
When we are considering digital technology purely in the context of the healthcare industry, we can specify that these technologies are in "digital health." Some examples of digital health technology include electronic health records, telemedicine, wearable devices and sensors, or digital therapeutics.
The FDA provides guidance specifically for digital health technology as part of its Digital Health Centre of Excellence services. These technologies are often used to improve patient engagement, enhance available data and insights, increase efficiency, and reduce costs in healthcare delivery. The "Digital Health Technologies for Remote Data Acquisition in Clinical Investigations" draft guidance (December 2021) places responsibility with the sponsor to ensure that the digital health technology is fit-for-purpose.
"I break it down like this: innovation is the process of introducing novel ways to deliver value, and digital refers to technology as a modality. Putting those two concepts together, digital innovation means leveraging technology in new ways to deliver value. This includes introducing remote visits to allow those of us living far from trial sites to participate in clinical research. It also includes leveraging wearables to objectively track step count and heart rate variability, which are measures that have existed for decades. Digital innovation holds the promise to redefine not only how we run our studies, but how we provide better and more equitable experiences, care, and outcomes for people participating in those studies." – Sarah Valentine, Partnerships Manager, Digital Medicine Society (DiMe)
However, there are many other digital innovations outside of healthcare alone that can help accelerate clinical development timelines and improve the probability of success of clinical trials; therefore, Seuss+ is extending its expertise outside of solely digital health by including technology that has value for the life sciences industry.
So, what about digital transformation?
Digital transformation, on the other hand, refers to the process of using digital technologies to fundamentally change the way an organization operates, delivers value to customers, and interacts with stakeholders. It involves a comprehensive rethinking of business models, processes, and systems to leverage the full potential of digital technologies and create new opportunities.
"Digital transformation is the fundamental reimagining of an organization's operations, strategies, and business models using digital technologies.  It focuses on improving efficiency, agility, and competitiveness.  Digital transformation often involves org restructuring, cultural change, and the adoption of new technologies and processes." – Stephanie Bova (Head of Digital Strategy and Innovation at BD)
The widespread use of the term use started in the mid-2010s when it gained popularity as a way to describe the fundamental changes that businesses were undergoing as a result of digital technologies and the impact this was having on business operations, customer or patient experiences, and organizational culture. It has gained a steady but continuous increase in use since, which is a similar pattern to what we see for both digital health and digital innovation.
"Digital transformation is not just about technology; it also involves a cultural shift that requires organizations to continually challenge the status quo, experiment, and get comfortable with failure." – Diana Lagalante (Communication Manager at Roche Services and Solutions)
Along with the rise in term use, there has also been an increase in the number and size of departments specifically focused on digital technology in large pharma, CROs, and consultancies. Trawling through LinkedIn, you might expect to see titles such as "Digital Health Innovation Strategy," "Lead of Technology Transformation," "Head of Digital Excellence," or, my favorite, "Chief Disruptor." As the rise in roles continues, so too does the requirement for more specific roles such as "DCT Strategy and Innovation," "eCOA Science and Solutions," and "Technology Partnership and Wearables."
It is clear; organizations are investing not only money but resources into understanding the digital landscape and maximizing its potential to disrupt the life science industry. Specifically, technology can be used to help tackle key challenges, such as the increasingly high cost of drug and device development, the ability to enrol patients and limit dropout and gain advantages in a competitive market. However, the difference in available resources when we compare these larger organizations to biotechs and comparatively small pharma means that there is a disparity in the internal capacity to keep abreast of which new technology has the potential to add value as opposed to adding complications, which may instead require extra time, money and effort. To appropriately assess areas of opportunity in such a fast-paced space requires time and resources. Something that is often scarce in smaller organizations.
"Digital health, to me, represents a shift in the way we approach healthcare and clinical research. By harnessing the power of advanced technologies like AI and wearable sensors, we can streamline data collection, improve patient outcomes, and empower medical professionals to make informed decisions." – Christer Nilsson, CEO at Replior
Making digital technology accessible
What biotechs and smaller pharma need is a vehicle for them to use to make digital technology more accessible, and for many, this could mean enlisting the help of consultants who are focused on addressing similar challenges or scoping out similar opportunities for a client base that looks like them.
This should enable them to quickly assess relevant and proven innovations, pick through the noise and marketing buzzwords to understand what the technology actually does and the true value it can deliver, and understand what is practically achievable from the system-level integration before going through contract negotiations (which can look quite different to service level agreements used in traditional clinical trials), followed by implementing the technology in a way that engages patients and sites, instead of adding in additional and unnecessary steps.
Adopting digital innovation should save money, time, and resources if done right. In an environment where protracted clinical development timelines and increasing costs are the norms, opportunities for improvement can no longer be overlooked.
All of this speaks to an evolution in the willingness to adopt new technology to enable clinical trials to be more efficient, more engaging for patients and sites, and more effective by increasing available data.
In summary, Seuss+ is actively researching and continuously building expertise on digital innovations (new and modified technology) within digital health (healthcare-specific technology) and life sciences to enable digital transformation (process change) for biotechs and pharma.
Curious about how digital innovation could transform your organization, let's chat.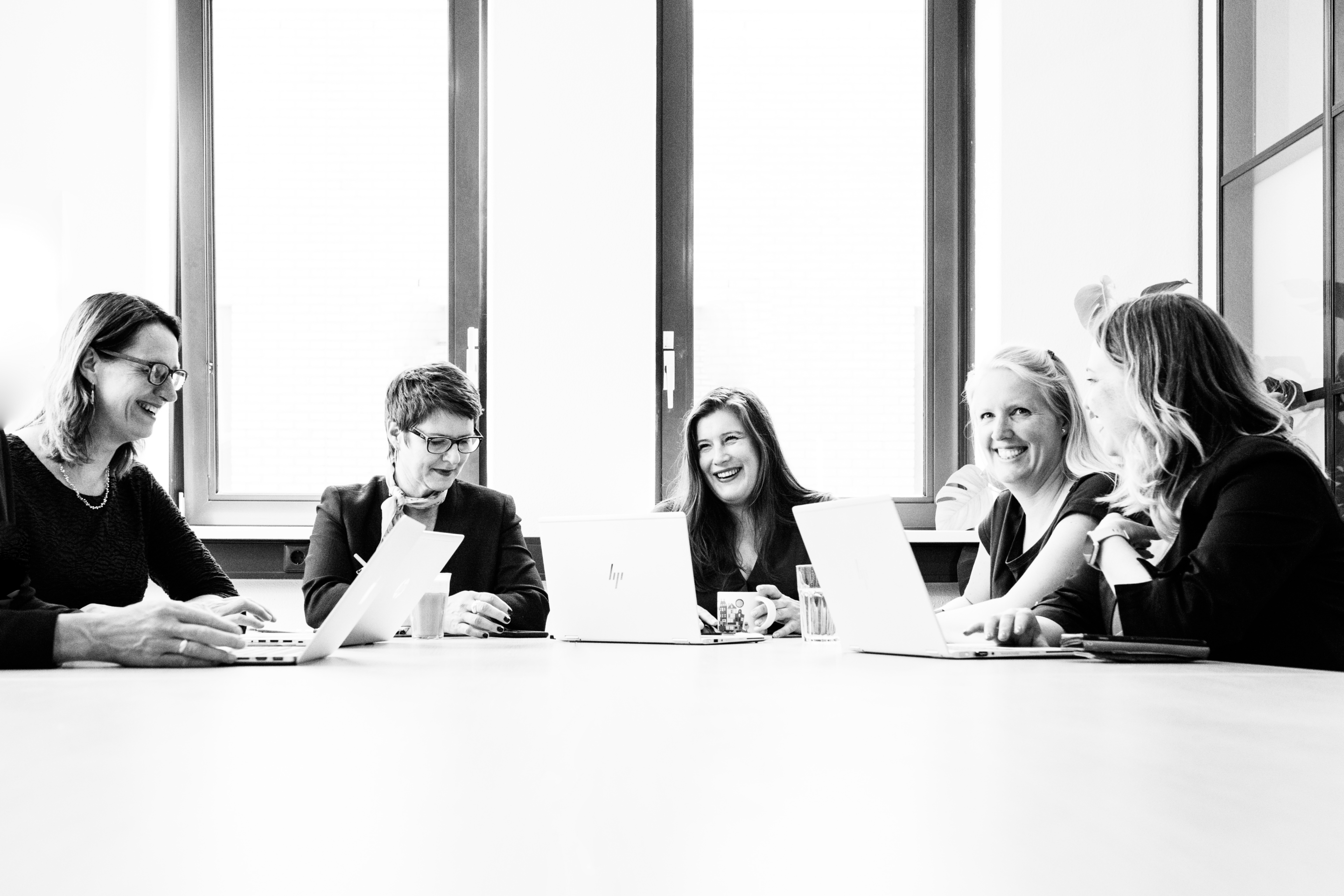 Digital Strategy for Life Science Organizations