This week marks 10 years of Seuss+. An immensely proud business milestone, one that we're delighted to share with so many extraordinary employees, clients, and strategic partners. 
The journey to where we stand today has been nothing short of a wild rollercoaster; the highs and lows of business are real, raw, and exhilarating.
In this two-part series, we sit down with founding CEOs Kieran Canisius and Sabine Hutchison to take an honest look back over the last decade; they reminisced and recounted stories about resilience, triumphs, challenges, and mistakes made along the way.
Today, we celebrate the business journey, and Kieran and Sabine share four valuable lessons they learned along the way.
Part one: Looking back on Seuss+
Seuss+ was formed back in 2012 as Seuss Consulting. Initially focusing on sponsor-to-supplier relationships, however, completely shedding our staffing background and network was just not a smart business decision, so we pivoted and focused on recruitment in the early days.
The following business iteration included Seuss Recruitment, and as we grew, our services did too, and we focused more on vendor selection, commercial optimization, and expansion. Fitting with a strong understanding of the supplier market and entrepreneurship in life sciences.
Today we stand proud as Seuss+, a female-led and owned organization—dedicated to finding new ways that create value for the life science industry. 
Our business today looks a little different from our humble beginnings, but we've never strayed far from our initial vision: contribute positive change and impact to the world of life sciences.  
Lessons learned while building a business
#1 Constantly learn
Being a CEO is, more than anything, an opportunity to learn constantly. You'll be faced with setbacks, challenges, and even failures along the way, but every single one of those encounters, no matter how rough the ride, is an opportunity to learn, develop and grow. If you challenge yourself to identify a key takeaway from every situation, you'll uncover insights you didn't know existed. In our world, FAILURE stands for Find An Invaluable Learning Using Real-life Experience. How uncomfortable it may be, learning from mistakes is the biggest gift we can give ourselves.
#2 Empower others
You can nurture a stronger team by celebrating an individual's unique talents, strengths, background, and life skills. Empowering your people to do the jobs they applied for and even tailoring a job to suit someone's specific talents builds a positive, open environment that leads to a creative, efficient, and productive team with engaged, motivated individuals. 
#3 Challenge the status quo
It's no secret that the status quo is a warm and comforting place, ultimately because it's easy and known. Our natural human behavior drives many to return to that comfortable place as quickly as possible.  But the problem is, it doesn't force us to challenge each other and ourselves; no risks are being taken there, which means no opportunities to learn and grow… hello stagnation. Challenging the status quo for us means welcoming all perspectives, asking questions, and always being prepared to help the change, take risks, and roll with the discomfort along the way.
#4 Laugh
Laugh as much as you can; see the bright side and the humor in your blunders. The power of laughter boosts your mind, spirit, and body. It'll keep you going through the tough times and shift your perspective when you need it the most. 
We'd like to take this opportunity to thank everyone, who has been involved with Seuss+ over the last decade, to our employees, clients, strategic partners, past and current, and our nearest and dearest—the ones at home; your support, commitment, inspiration, and humor have got us to where we are today, and without you all, Seuss+ wouldn't be standing tall celebrating a huge business milestone. Here's to the next 10 years, all the new challenges and people we're yet to meet. 
Join us in part two, coming soon, as Kieran and Sabine get open, honest, and personal about the highs and lows of building a business.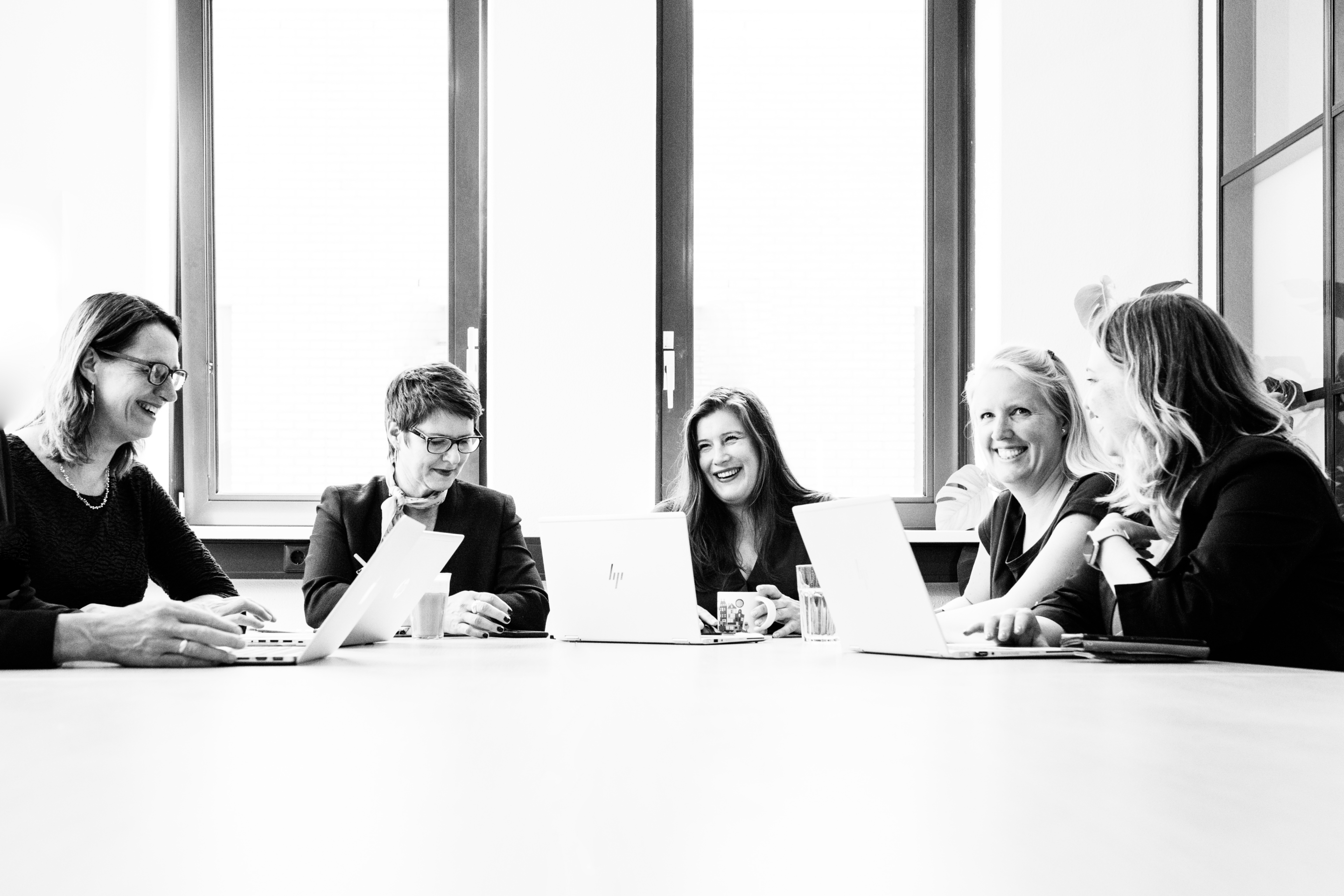 Learn more about Seuss+ Life Science Consulting here