Watch the replay on-demand now
Here is what you'll learn
Get the answers to your top supplier selection questions.
Seuss+ harnesses the analytical power of Google and takes a look at the most frequently searched CRO and Vendor selection questions asked by life science professionals like yourself. From process stages to vendor selection criteria to frameworks and everything in between, discover the answers and insights from our panel of experts. You'll learn from our 20+ years of experience running successful CRO vendor selections for growing and evolving biotechs. 
Get the answers you've been looking for and uncover the hidden challenges linked to this complex world that can sometimes derail or delay clinical trials. 
What are the 3, 5, 7… steps in the supplier selection process?
What are the steps involved in a vendor selection framework?
What are the most important criteria for selecting a CRO or vendor?
What is a vendor (evaluation) matrix?
How do you evaluate a CRO?
How long does it take on average to qualify a new Vendor?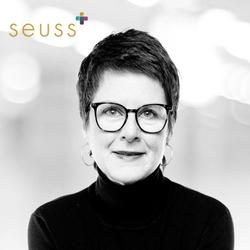 Sabine Hutchison
CEO
Sabine is a trained chemist and industry expert turned entrepreneur with a full roster of speaking engagements and public appearances under her belt. She is passionate about helping life science companies grow, helping businesses and leaders reach their full potential.
As busy as her work as a CEO keeps her, she makes time to volunteer on the board as Chair of the Healthcare Businesswomen's Association, Europe Chapter.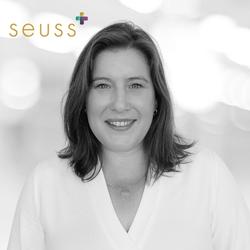 Kieran Canisius
CEO
Kieran brings more than 18 years of industry experience to the table. With Seuss+, she built an organization that leads by example, bringing together regulatory, growth, clinical and subject matter experts at the forefront of their life science specialties to energetically support their clients in overcoming challenges and find new strategies for success. Her passion for diversity and empathy in business brings new approaches to traditional life science consulting and organizational development.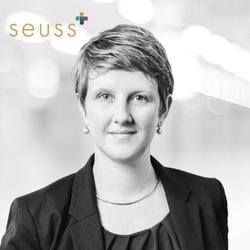 Nicolyn Liebenberg
Sr. Business Consultant
Nicolyn is a dedicated client partner, passionate about driving positive organizational change for Biotech, Pharma and Life Science organizations. With a strong background in technology product development research, she thrives in environments where she partners closely with clients to help them solve burning issues and implement solutions that will unlock their growth. A South African by birth, Nicolyn has grown her consulting career in Johannesburg (South Africa), San Francisco (USA), and Amsterdam (Netherlands). Now based in Hong Kong, she brings a truly global perspective to Seuss+.
Interested to speaking with one of our life science consultants?
At Seuss+, we support, inspire and challenge each other every day. No matter the project, client or task, together, we'll boldly tackle our industries biggest challenges.