Clinical Trial Governance & Vendor Oversight
At Seuss+ Life Science Consulting, we guide you through the intricate yet crucial steps of creating and implementing a governance and oversight framework tailored to your needs that sets the essential groundwork for a successful long-term relationship between you and your strategic sponsor-supplier.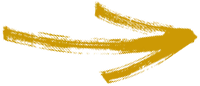 Benefits of Clinical Trial Governance and Oversight
Our team can assist you in creating a governance framework for sponsor-supplier partnerships. We are here to make the process easier for you.
Our approach involves utilizing data to make informed decisions for your clinical trial outsourcing.

Tailored solutions and established processes ensure quality and compliance when outsourcing.
Once you've successfully completed our Mock Audit process, you'll be fully prepared for a genuine audit.
Oversight and governance—what to expect
Our team conducts a comprehensive evaluation of the required resources and existing materials from the sponsor or CRO team to provide a robust toolkit and governance framework for the senior sponsor-supplier core team.
Micro-management vs Oversight
Target Limited Resources Better
Vendor oversight is required by ICH-GCP to ensure sponsor accountability

Our team and clinical trial governance experts work closely with you to seamlessly integrate selected suppliers into your governance framework, ensuring comprehensive oversight of all aspects.

Compliance
Co-monitoring for
Internal Quality Checks (training record, TMF, data reviews, etc.)
Audits and Issue Logs.

Performance
Quarterly Status Update Reports for Key Performance Indicators.

Relationship
Consider MSA, work orders, out of scope tasks, update meetings, and informal calls for project success.

Risk Management
Insightful Supplier Classification
Risk Log

Rules (process)
Governance meeting structure,clear roles and responsibilities, SOPs
Supplier Oversight Plan and filing structure
 Clinical Trial Governance
Once you have chosen your CRO or vendor, it is imperative to establish a strong foundation for a long-term strategic partnership.
Setting clear expectations, structuring the relationship, and defining roles and responsibilities helps achieve this goal.
Our clinical governance
expertise means we support you in navigating
the complex yet vital process of implementing effective governance and oversight structures,
ensuring that you achieve the desired outcomes while fostering robust and transparent relationships with your vendors.