Quality Management
& SOPs
Creating and reviewing standard operating procedures (SOPs) to ensure compliance, consistency, and high-quality results.
Reinforce a strong research environment
Implementing quality management SOPs secures the success of your study without delays by providing a structured process to oversee the project activities.

Sponsor Team Alignment
Standardize your vendor oversight activities and lay the foundation for sponsor team growth and onboarding new staff.

Clear Oversight Activity Instructions
Clearly define roles, responsibilities, and processes to mitigate risks uncovered during oversight activities.

Be Audit-Ready
Have documented proof of your vendor oversight activities and decisions to be audit-ready at any time.
Creating your SOPs
We bring an experienced team and a flexible approach to building lean, fit-for-purpose quality management systems for Biotechs.
The QMS, built from an independent set of SOPs, provide guidance and process documentation to ensure oversight and compliance without stifling your innovation and flexibility.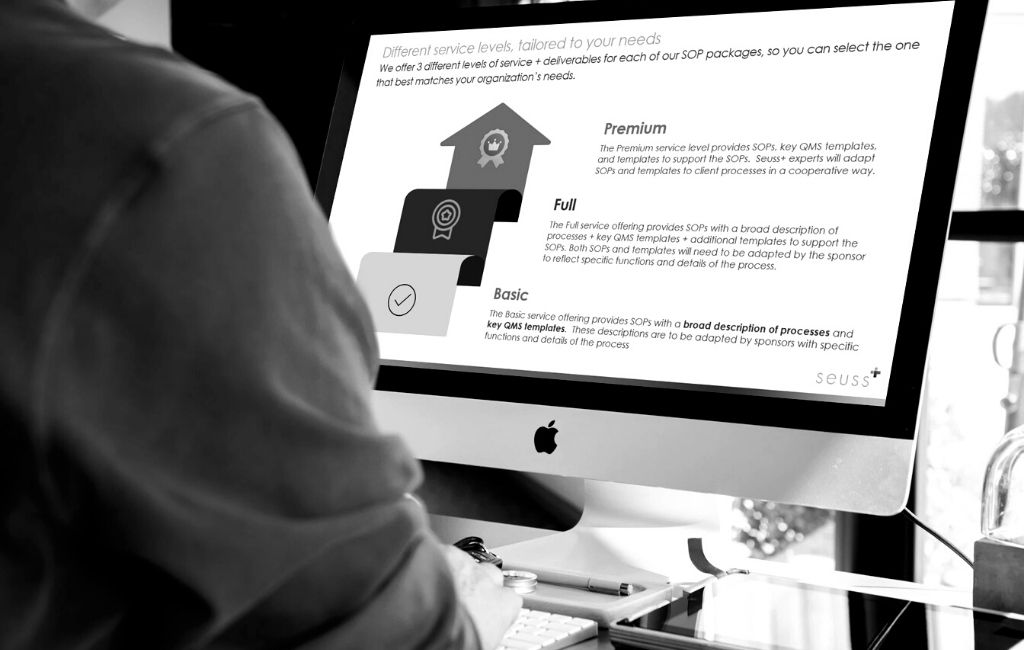 What to expect
We recommend a core number of SOPs to establish the foundation of your lean quality management system, ensure oversight of clinical trial activities and compliance.

Foundation SOPs
Lay the groundwork for your lean quality management system, including templates for facilitation.

Oversight SOPs
Describe and document your approach to clinical trial oversight activities and risk management.

Security SOPs
Establish and document your approach to managing misconduct, archiving, and data privacy.
Success Stories
Client impact and sharing experiences.
"This organized, dedicated and enthusiastic team goes the extra mile to guide you to a final highly data driven decision, which meets your business needs and serves as a strong basis for the conduct and delivery of outsourced trials.″
I'm Hellen, Director of Operations at Seuss+
I'd like to get to know you and your business. I am ready to answer your questions and start tackling your business challenges.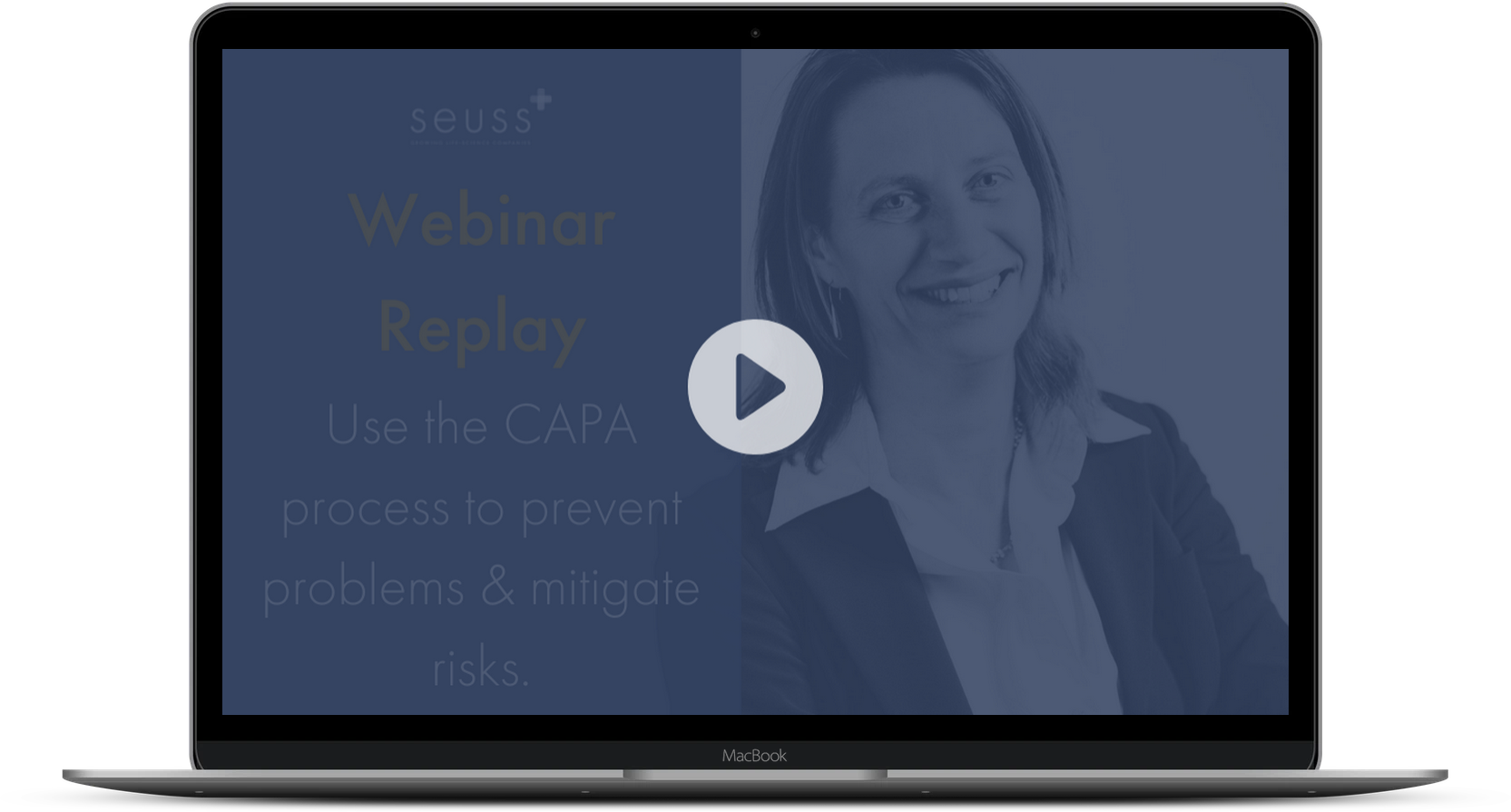 Webinar Replay: prevent problems and mitigate risks with the CAPA process
Watch our free webinar replay and discover how the CAPA process helps you to prevent problems and mitigate risks in your life science business.