Standard Operating Procedures reinforce a strong research environment with a focus on quality management
Our expert team meticulously handpicks seasoned professionals who are adept at crafting, scrutinizing, and executing custom standard operating procedures (SOPs) to suit your clinical trial operations. These SOPs ensure absolute adherence, uniformity, and supervision.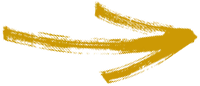 Standard Operating Procedures and Quality Management
At Seuss+ Life Science Consulting,  we know establishing a robust foundation for your lean quality management system with a set of recommended SOPs is crucial to ensuring proper oversight of clinical trial activities and compliance.
SOPs ensure study success without delays by providing structured oversight of project activities.
Standardizing vendor oversight sets the stage for team growth and easy integration of new members.
Establishing clear roles, responsibilities, and processes is crucial in effectively managing risks identified during oversight activities.
Keep written evidence of vendor management activities and decisions readily available for audits.
Our QMS has SOPs for compliance without hindering innovation or flexibility.
SOP Development—What To Expect
Standard Operating Procedures
"Our team consists of highly organized, dedicated, and enthusiastic individuals who confidently guide you towards making data-driven decisions that align perfectly with your business needs. We pass all expectations to ensure that all outsourced trials are conducted and delivered with excellence, using our expert decisions as a solid foundation."