Risk Management Services for effective clinical trials and patient safety
Our proactive risk management services can detect, monitor, and manage risks effectively before they have any negative impact on your clinical trial and the well-being of your patients.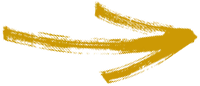 Effective risk management services
We prioritize assisting sponsors in fulfilling their oversight responsibilities by enabling them to create and execute a risk management system that ensures top-notch clinical trial outcomes.
Do you need support?
Establishing and maintaining a proactive risk management strategy.
Mitigating emerging risks.
Ensuring ICH GCP E6 (R2) compliancy
Developing stable and robust ongoing risk management processes.
Our risk management process

Our team creates and implements procedures and resources to proactively manage risks, starting from the initial setup and continuing throughout monthly operations.
Identifying and Tracking Risks
Our team of risk assessment consultants have vast experience in dealing with various scenarios. They can help identifying potential risks that you may have overlooked and keep a close eye on their development..
We prepare you for worst-case scenarios and help you prevent them altogether. Additionally, we assist you in creating reports that keep important stakeholders informed.
Collaborative Communication
We are sharing your risk assessment with your CRO/vendor partners in a way that is clear and easy to understand, ensuring that they can be accounted for effectively.
We are committed to supporting your monthly operations by reviewing everything from KPIs to meeting minutes. As your risks shift and change, we will ensure that you are aware of them and able to address them effectively.
Clinical Risk Management
Our team collaborates with yours to establish and maintain a proactive risk management strategy, allowing you to identify, track, and mitigate risks before they negatively affect your clinical trial and patient safety.