Marketing, Brand, and Strategy Develoment
We help biotechs and CROs to evolve their brands and expand market reach.
Evolving Your Brand
Marketing is at the heart of every contact your company has with the outside world, from your branding and web design to helping you develop your employer brand to attract the right team, clients, and more. 
We work with you to build, implement, and execute an authentic and commercially strong (or even stronger) brand and ensure the profit streams keeps flowing.

Strategic Brand DNA
Discover what your brand foundation is,
together we will define your future-proof message to the outside world, and align your visual touchpoints to reflect your brand DNA.

Unique Market Position
Define and refine your unique selling points, that when combined with your unique value proposition will drive your competitive edge.

Marketing Materials
From business cards to interactive videos, we provide a fully comprehensive range of branded marketing and sales materials to help you to succeed.
Branding is Not One-Size-Fits-All
Life-science companies tend to be notoriously cautious about branding and marketing, and often mistake a website and logo with a strong brand. To secure long-lasting business growth, it is essential to target the right audience with an intentional brand strategy that is simultaneously intertwined with your business development processes.
We provide all-inclusive brand development. Unlike your average branding agency, we combine our marketing and brand expertise with unsurpassed life-science knowledge to get you real results and market reach, catered specifically to your unique business and relevant in your market.
Why work with Seuss+
We provide all-inclusive brand adjustment, combining marketing and brand expertise with unsurpassed life-science knowledge.

We know your audience
Your audience are our long-term clients and partners, tap into this potential. Be seen and have impact on critical stakeholders, from employees to clients.

Mix of science and art
We uncover what makes you unique, it is just the right mix of science and art becoming the driving force behind your brand marketing.

Bring it all together
We are scientists, strategists, and marketers who have a passion for transforming you into a brand that delivers an impactful and authentic brand experience and drives your business.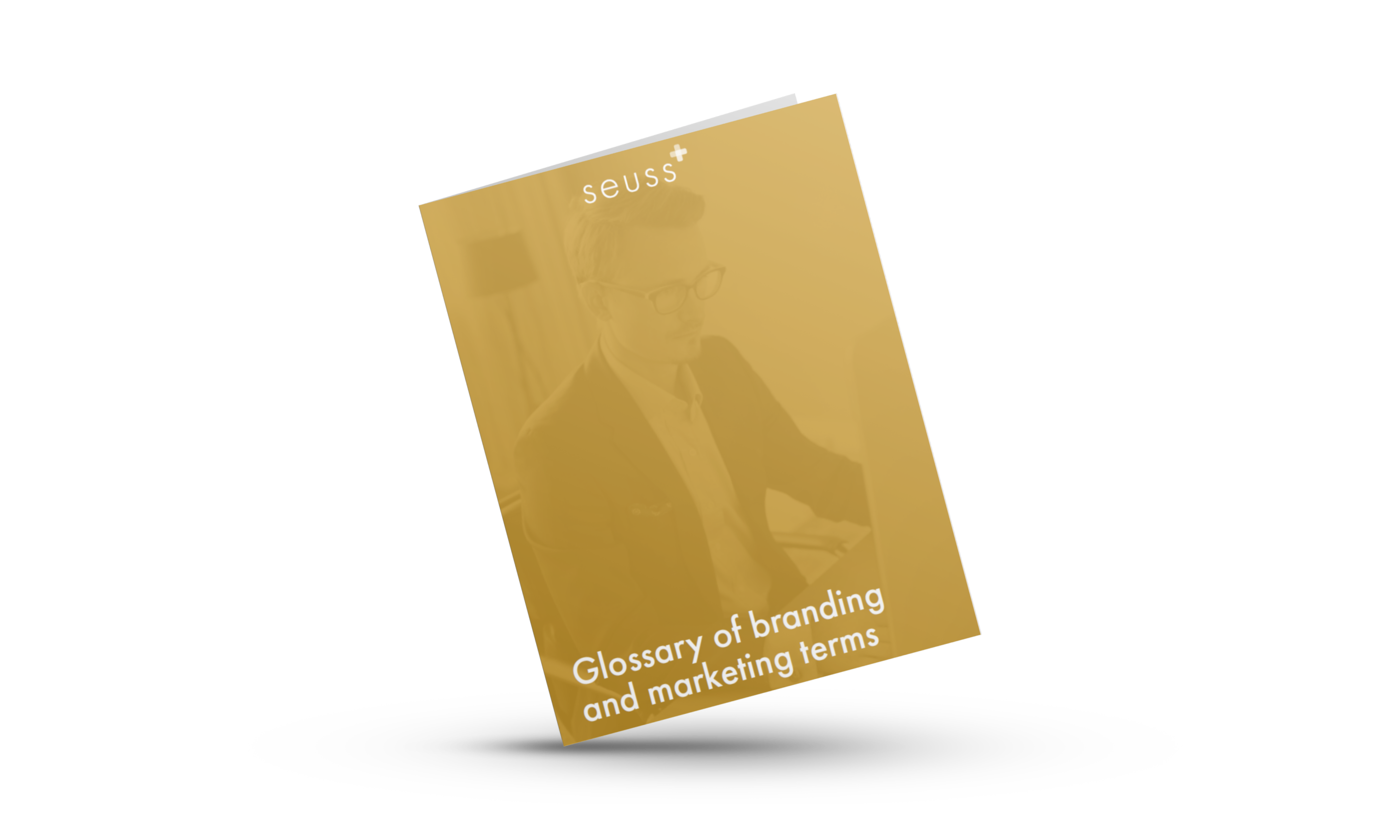 Get our brand and marketing glossary for life-science organizations
Don't let terminology prevent you from achieving success with life-science marketing. We have built the ultimate marketing glossary for life-science oganizations. Get it now!
Schedule a consultation now