CRO & Vendor Selection Services
Our CRO & Vendor Selection Services ensures a process focused on strategic partnerships that comply with regulations and deliver results.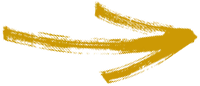 Benefits of a formalized CRO selection process
At Seuss+ Life Science Consulting, our CRO & vendor selection process utilizes a proven and multi-dimensional methodology. We will assist you throughout the entire process and provide you with the necessary tools and insights to make an informed and data-driven decision on your new vendor. We ensure:
A fair and unbiased environment to explore and discover new vendors that are a good match.

We consider criteria, compatibility and internal cultural fit.

Comprehensive compliance and mitigated risks.

Continued focus on your core business.

Insightful comparative data.
Our CRO Vendor Evaluation
Our thorough understanding of CROs and life science best practices assures efficient and prompt selection of potential vendors.
To determine the best candidates for bid defense, we conduct a detailed analysis and scoring of RFP responses. Our extensive knowledge of CRO and vendors allows us to make informed decisions.
We recognize that solutions aren't always universal. By creating a personalized RFP, you'll gain a comprehensive understanding of vendors that are specifically relevant to your study.
We conduct unbiased and thorough research, which involves analyzing vendor risks, pricing, and negotiating contracts, to ensure that we only recommend the most fitting solution for you.
Benefit from our Unrivalled CRO & Vendor Selection Services Experience

Our organization conducts market scans (RFI) and selects suppliers for a diverse range of life science companies using a formal process that guarantees optimal quality and efficiency.
We possess expertise in sourcing suppliers similar to these.


Full service CROs
Whether you are a large pharma or a small one preparing to initiate a clinical trial, we have a comprehensive understanding of the intricate CRO selection process.

Specialty Providers
We have extensive experience in assisting with vendor selection for various specialties such as biostatistics, auditors, legal, and regulatory providers.

CMC Suppliers
We are able to find suppliers for CMC (chemistry, manufacturing, and controls), including those for drug substance, drug product, and packaging.

Logistics Suppliers
Our team has expertise in outsourcing logistics services such as warehousing, picking, packing, and shipping for companies.

Lab Suppliers
Our services assist in identifying the most suitable lab suppliers for your needs. With our expertise, we can conduct vendor selections for central lab, bioanalytical, immune monitoring, and more.
Outsourcing CRO & Vendor Selection Services
"During our vendor selection process, the team provided exceptional and professional support. Their extensive industry experience, operational knowledge, and strong network allowed us to make a well-informed and thoughtful decision in selecting our final vendor."