Strategic Contract Negotiations for biotechs
Contract negotiations for Biotechs. We are a purpose-built, multidisciplinary team of experienced subject matter experts dedicated to successful and efficient negotiations.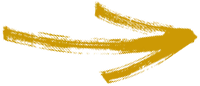 Contract Negotiations for Biotechs
At Seuss+ Life Science Consulting, our expert team, specially trained in contract negotiations, is fully equipped to assist you in achieving successful negotiations with your chosen vendors. We pride ourselves on assembling a team with diverse backgrounds to ensure comprehensive coverage of all negotiation aspects.
Our team of biotech negotiation experts works to achieve an outcome that benefits all parties involved.

Key milestones strategy, KPIs, and payment structure so procurement isn't used as a policing mechanism.

We handle questioning and negotiating with vendors, so you can focus on building a positive relationship.

We draw upon our experiences and data-driven insights to achieve optimal agreements for you and effective implementation.

We are here to assist you in achieving success in your negotiation. You can rely on our coordination and support as you engage in contract talks with your new partner.
Contract Negotiation Strategies

We assist in negotiating contracts with your new partner, ensuring smooth implementation of the agreement and compiling a set of measurable KPIs and metrics.
Negotiation Effectiveness
Life science contract negotiation experience

Our team specializes in conducting contract negotiations for diverse organizations, utilizing a formal process to guarantee optimal value, quality, and speed. We possess ample experience in handling projects of this nature.

Full service CROs
We can assist with the CRO selection process for pharmas of any size.

Specialty Providers
Our team has a wealth of experience when it comes to facilitating contract negotiations for specialty providers.

CMC Suppliers
We can assist you with contracts for CMC suppliers, including drug substance, product, and packaging.

Logistics Suppliers
Our team is highly skilled in providing logistics outsourcing services for warehousing, picking, packing, and shipping to companies.

Lab Suppliers
We excel in providing support for contract negotiations with different lab suppliers, including central lab, bioanalytical, and immune monitoring.
Contract negotiations for Biotechs
"The Seuss+ team was exceptional in our recent negotiations. With their guidance, we reached a highly satisfactory conclusion that exceeded my expectations. I'm grateful for their support and look forward to working with them again."