Here is what you'll learn
What Corrective Action Preventive Action (CAPA) is
What is the CAPA process? How does it help you solve problems by identifying their causes and implementing corrective actions to ensure the problem won't be experienced again in the future? 
A practical understanding of each step of CAPA
Get an understanding of all steps involved in the CAPA process and experience the thought process of each of the steps. 
How to use CAPA to better plan for the future
Understanding the benefits and use of the CAPA process to better learn for the future by looking, investigating, and analyzing the past. 
Benefits of CAPA after COVID-19 pandemic
Looking at the cause and the root of the problem you experience through the CAPA process will significantly help you now to better prepare for the new normal we experience from the COVID-19 pandemic.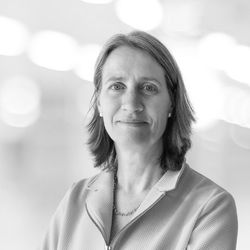 About Hellen Boering
Director of Operations
Most people only see the top of the iceberg, not all the hard work that has been done below the water surface. That is where Hellen is, Director of Operations at Seuss+, and a passionate people manager. She motivates you, gives you the opportunity to step out of your comfort zone and let your talent grow. She will bring her ears to listen, experience to share and top sports mentality to help you succeed. If you want to be a winner, Hellen is the person you have to talk to about your road to success.
Interested to speaking with one of our life science consultants? 
At Seuss+, we support, inspire and challenge each other every day. No matter the project, client or task, together, we'll boldly tackle our industries biggest challenges.