Here is what you'll learn
Is hiring during crisis time a good idea?
The hiring process is an integral part of running any size business. During this one-hour webinar will help you to decide if hiring now is the right strategic decision. 
The ideal recruitment process that makes virtual recruitment easy
Recruitment doesn't have to stop. You'll discover the best way to recruit from a distance while maintaining and working towards achieving your corporate strategy. 
How to create a practical blueprint for hiring and onboarding
You'll learn all the steps to create a compelling and useful blueprint for taking on recruitment during social distancing. We'll provide you with the necessary tools to ensure your needs are covered. 
Actionable interviewing tips in the new virtual world
It can be a zone of unknown to interview virtually, this webinar is packed with tips and tricks to both streamline and be highly effective during your interview process. 
How to onboard your new employees right with a remote onboarding schedule
You'll walk away with an in-depth onboarding schedule that makes every new employee feel welcome and at ease while not in the office.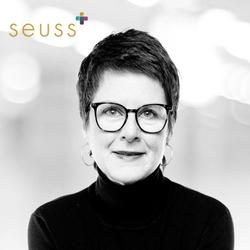 About Sabine Hutchison
CEO
Sabine, the CEO, and co-founder of Seuss+, is a trained chemist and industry expert turned entrepreneur with a full roster of speaking engagements and public appearances under her belt. She is passionate about helping life science companies grow, and helping businesses and leaders reach their full potential.
As busy as her work as a CEO keeps her, she makes time to volunteer on the board as Chair of the Healthcare Businesswomen's Association, Europe Chapter.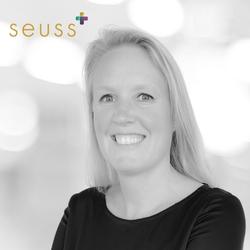 About Susan Braakman
Director of Group Support
Susan is the Director of Group Services at Seuss+. She has over 15 years of experience in the recruitment industry and is passionate about optimizing workflows, systems, and processes.
She has implemented workflows specifically for recruitment and it showed a great difference in how efficient and clear it was for the people involved in the process.
Interested to speaking with one of our life science consultants? 
At Seuss+, we support, inspire and challenge each other every day. No matter the project, client or task, together, we'll boldly tackle our industries biggest challenges.