Here is what you'll learn
Essential tools of every step in the recruitment process
You'll discover a new way of recruiting people and learn how to use all the unique tools Seuss+ has developed to make sure the recruitment process and final decision is as efficient as possible. 
How to create the best "matchmaking" strategy
You'll learn about the essential parts of a job intake to create the best "matchmaking" strategy targeted to the needs of your organization and team. 
Personality & Skill Assessment
You'll discover how to do so by using role-specific assessment tools. These tools are designed to show the candidate's personality and skills and find the right cultural and personality fit between your company and talent. 
How to "stay on top of the end game"
Learn how to maintain the momentum during the Offer Phase & Negotiation. What actions should be undertaken while adjusting, sending, and negotiating the offer. 
How to best structure your interview
Interviews are all about asking the right questions, and we dig deep to discover and identify the best-fit candidates. We'll give you the tools to create the best structure for your interview and the right questions to ask. 
How to uncover talent
We'll help you become creative hunters by enabling technologies, smart online searches, and effectively tapping into your network to find the best-fit candidate.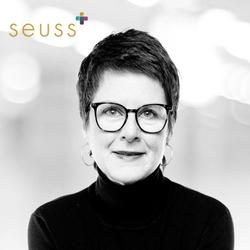 About Sabine Hutchison
CEO
Sabine, the CEO and co-founder of Seuss+, is a trained chemist and industry expert turned entrepreneur with a full roster of speaking engagements and public appearances under her belt. She is passionate about helping life science companies grow, helping businesses and leaders reach their full potential.
As busy as her work as a CEO keeps her, she makes time to volunteer on the board as Chair of the Healthcare Businesswomen's Association, Europe Chapter.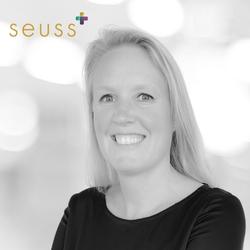 About Susan Braakman
Director of Group Support
Susan is the Director of Group Services at Seuss+. She has over 15 years of experience in the recruitment industry and is passionate about optimizing workflows, systems and processes.
She has implemented workflows specifically for recruitment and it showed a great difference in how efficient and clear it was for the people involved in the process.
Interested to speaking with one of our life science consultants? 
At Seuss+, we support, inspire and challenge each other every day. No matter the project, client or task, together, we'll boldly tackle our industries biggest challenges.