Here and there around the world, it's there: the first signs of the dust settling. Hopeful signals that, in the weeks or months to come, we might get this thing under control. The current corona crisis has an effect on all of us, but we also need to be prepared for the times after, making it more important than ever to keep your CRO team engaged.
In the first weeks, you might have found many team members uniquely motivated to find solutions to keep going, keep productivity levels up in isolation. But now, several weeks in, you may start to see diminishing returns. Especially as the novelty of quarantine wears off, and team members lose motivation. The dangerous early warning signs of diminishing productivity or, worse, employee turnover.
What Is Going Wrong?
While many who work at CROs are already used to working remotely, they're still finding themselves less engaged than in the pre-COVID-19 world. What's the difference?
For one: pre-COVID-19, most CROs would offer face-to-face learning and development programs, even for remote employees. By this, I don't mean the "read and understood" SOP (standard operating procedure) learning, but the real skill-development opportunities traditionally linked with team building and off-site meetings.
This is just not possible with the current corona restrictions. As a result, unless leaders of CROs are able to quickly adapt to their now fully virtual teams, they risk losing their employees' engagement. And disengaged employees often become ex-employees.
Facing Your CRO Employee Turnover
Even before the corona pandemic, employee turnover at many CROs was already above 20%. Sometimes dissatisfaction is driven by compensation issues and alluring signing bonuses, but also by travel burnout, dissatisfaction with performance-based rewards, and, especially, boredom. When they feel they have learned all they can from the job you have offered them, many just move on.
While some of these factors may no longer be relevant in the current situation, others have become higher risk factors.
Your team has had to find a new routine in their daily lives in self-isolation. Navigating the fresh challenges of balancing work with home-schooling kids and memes with friends. But this new norm can come with a dangerous side effect: diminishing employee engagement.
Most CROs cannot afford to ride the wave and wait for the travel and event restrictions to pass. They need to invest in creative ways to keep their teams learning now.
Luckily, virtual learning is more than up to the task. Moreover, it's engaging and personalized to each employee's needs. Versatile, too.
4 Ways to Keep CRO Employees Engaged Online During COVID-19

Ongoing learning is an important way to keep your team growing through this crisis, not only continuing the development programs they were engaged in before the pandemic began, but expanding them as well. This new reality demands that your teams learn new skills, and new ways of working.
For example, many CRAs are now fully remotely initiating and monitoring their studies. To do this successfully, they might need to develop new skills, including virtually motivating themselves and others. So the learning opportunities actually need to grow rather than diminish. Fortunately, there are existing online solutions to help them do just this.
Virtual learning covers a wide range of activities, from customized online courses to team workshops to peer-to-peer learning. Let me walk you through four of my favorite ways my clients are keeping their teams engaged while in quarantine:
1. Lean Online Learning
One of the best ways to understand the benefits of lean learning is to read about Toyota's lean manufacturing system, which stresses using effort only when it's needed, improving outcomes, and cutting waste. It's short, affordable, and provides employees and organizations with an immediate capability update.
What was true before is even more true in the days of social distancing: to survive in today's world, CROs (or any organization for that matter) must convert their classroom or peer-to-peer learning into online, anytime/anywhere learning as quickly as possible.
Learning needs to be flexible, there whenever employees need it, and designed to apply directly to their day-to-day activities. This means it needs to be mobile-first so that it can be accessed from any device.
2. Peer Learning and Virtual Workshops
The facts don't lie: when we don't know how to do something, more than half of us will ask our colleagues. To capitalize on our natural behavior, CROs should foster a peer-learning environment by offering bite-sized virtual workshops that focus on learning from each other and fostering a learning environment. This offers a way to support rapid, just-in-time learning and strengthens relationships. The additional beauty is that not only skill level improves, but employee engagement improves as well.
It could be as simple as establishing lessons-learned sessions, or simple peer-learning webinars to connect employees who are willing to teach specific skills. Additionally, work with an external company that can provide effective and fun virtual sessions, using systems that will foster a learning environment that positively impacts employee engagement.
3. Post-Learning Support
A CFO's worst nightmare is paying for training that does not impact the desired behavior. Nonetheless, we see that many CROs tend to invest and forget. The forgetting curve is real.
Providing any type of learning without ongoing support and accountability is a sure-fire way of investing in air. Leaders of CROs should provide continued support after a learning session via a combination of practical homework, coaching sessions, Q&A, and even chatbots can be used to ensure that employees can apply learning to specific day-to-day challenges.
4. Micro-Learning in a Company-Branded Online Learning Environment
Most CROs either do not have a Learning Management System (LMS), or have one that is old-fashioned and sleep-inducing, rather than engaging and enticing to learning and development.
It's more effective to offer micro-learning (Skill Bites, as we like to call them at Seuss+) in the form of bite-sized learning opportunities (of an hour or so) that are relevant to immediate challenges employees face. Put the micro-learning into a company-branded LMS, and voilà, employees feel taken care of, supported when they need it, and (through the branding) are reminded from whom they're receiving these learning opportunities.
Don't let your staff's ongoing training go stale during this moment where our teams need to feel engagement the most. Keep your star team intact with new, novel online training and sharing that keeps your staff connected to each other and your company.
Best yet, develop a one-of-a-kind learning program uniquely tailored to your team, showing them that you understand them in a way that another company might not.
We're standing by to help. Ask us about our white-label LMS platform, virtual trainings and workshops, and other, more comprehensive custom development and training programs.
About Kieran Canisius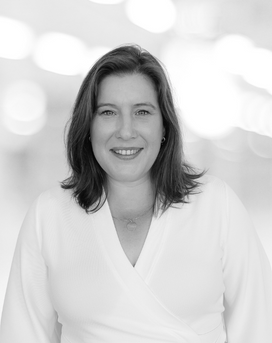 Kieran Canisius, CEO and co-founder at Seuss+, brings more than 18 years of industry experience to the table. With Seuss+, she built an organization that leads by example, bringing together regulatory, growth, clinical and subject matter experts at the forefront of their life science specialties to energetically support their clients in overcoming challenges and find new strategies for success. Her passion for diversity and empathy in business brings new approaches to traditional life science consulting and organizational development.
For Kieran, the fun lies in the complexity of the challenge, from improving CRO relationships to tackling vendor selection, from creating high-performing teams to transforming corporate mindset. There is no challenge too big.