From 5 different brands, each with their own different skills and services, comes one new, dynamic brand covering a range of services in the life science industry. Welcome to Seuss+, our very own rebranding mission, that for our team, was an incredibly personal connection to our branding and marketing services.
From co-operation to co-creation: A dynamic new brand
In different ways, the Seuss+ team have always worked together, and collaborated on different projects. It seemed only natural that the next step would be to join forces, and create a unique collective. Together, the team could be stronger and service the life science industry more efficiently.
The path to success
This project couldn't happen overnight. A cross-functional project team was created to delve into the project, and gather input, insight and feedback from everyone. This team was lead by our Director of Marketing, Gina Dunn.
Let's explore the process through her eyes in our latest brand launch video:
It was important during the process to really focus on the "Strategy First, Design Second" motto that we live by here. Before we even started thinking about the designs, we created a thorough strategy – building our mission, vision and values before even thinking about logos and colors.
We also respected the heritage of the Seuss (Consulting and Recruitment brands) as they existed for a long time, and to incorporate these into any plans we had for the rebranding. It was also important to blend the positive, extra elements from the other brands into the new brand.
What's in a name?
"What's in a name? That which we call a rose by any other name would smell as sweet." – William Shakespeare (Romeo and Juliet).
You'd think that one of the easiest parts of building or rebranding a business is naming it, but anyone who has been through this process knows differently.
It started with brainstorming sessions, and through these, a long list of options developed. Some were more life-science focussed, others more related to the Seuss heritage. But how do you decide from a huge list of options? It came down to a vote, and Seuss+ became the clear winner.
The decision incorporates the important Seuss heritage, but the "+" symbolizes that it's much more. Seuss+ symbolizes the growth, and the journey of our brand, and also the additional services that we bring to the table.
A new logo emerges
To really bring life to the brand, we needed a logo that fitted our style. Something clean, minimal, but inspiring and most of all, dynamic, like our brand.
The "plus" was our point of inspiration here, but it still took 30 to 40 different iterations before we had our "Eureka!" moment. It was difficult to choose, with options ranging from very life science focused, to some completely out of the box ideas.
In the end, what caught our eye was simply the word Seuss, followed by a stylized plus logo. The multiple colors represent our brand pillars, and also the unity of our combined collective. The colors are our brand colors as well, that are based on the palettes we use with our 5 member companies.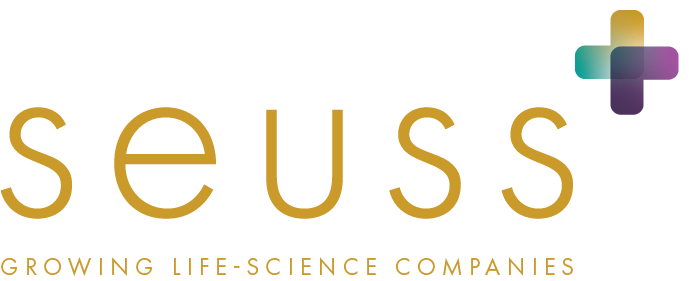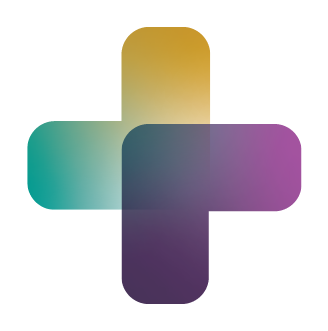 Our place in the world wide web
Our team of developers, designers, copywriters, and marketers worked hard to make it all happen and we are ecstatic with the outcome.
From building to content to rolling out live, it was all hands on deck to build more than 65 pages from scratch, all within a matter of weeks.
A unique challenge was that we had to come up with a way to unite 5 companies or brands that already had existing websites into one broader, global website, that reflects our Seuss+ mission, vision, and five core service expertise (without over-complicating anything for our visitors).
We also wanted to bring our color palette into our website, without being bright and in your face. We overcame this by, instead of bringing all colors together in one place, we color coded our service pillars to make sure that no matter where somebody is in the journey going through our website, they recognize which service pillar they're in. Did you notice this? Go have a peek, we'll wait right here for you.
What you'll also notice is that it doesn't overpower with colours. The black and white is calm, and the colour simply accents the images. Simplicity is key here!
Building a brand together
The best part about this rebranding project was actually working together as a team, to create something new, inspiring and different. It taught us so much about how our new team would work together, and what we could achieve with our collective.
We're still so passionate and proud about what we have created, and sharing our ideas was one of the best team building activities we could do.
We really lived our dream of a collective in this project, and created a new, dynamic brand we're proud of.
To support other companies successfully navigating through their rebranding journey, our team of marketing specialists and life-science business consultants help with your brand development, webdesign and marketing operations.
If you'd like to see what Seuss+ can do for your marketing and branding, why not contact us and talk about it.