Watch our free personal brand webinar replay, hosted by Sabine Hutchison, and discover how you can create your own personal brand to advance in your career.
It shouldn't come as a surprise that your personal brand is just as important as any business brand. It's your own sales pitch. Your personal brand tells others what makes you the person you are, providing a clear statement about what your talents are and what you bring to every situation.
"Your brand is what people say about you when you leave the room."

– Jeff Bezos
If you want to learn how to identify and live your personal brand, make sure to watch the replay.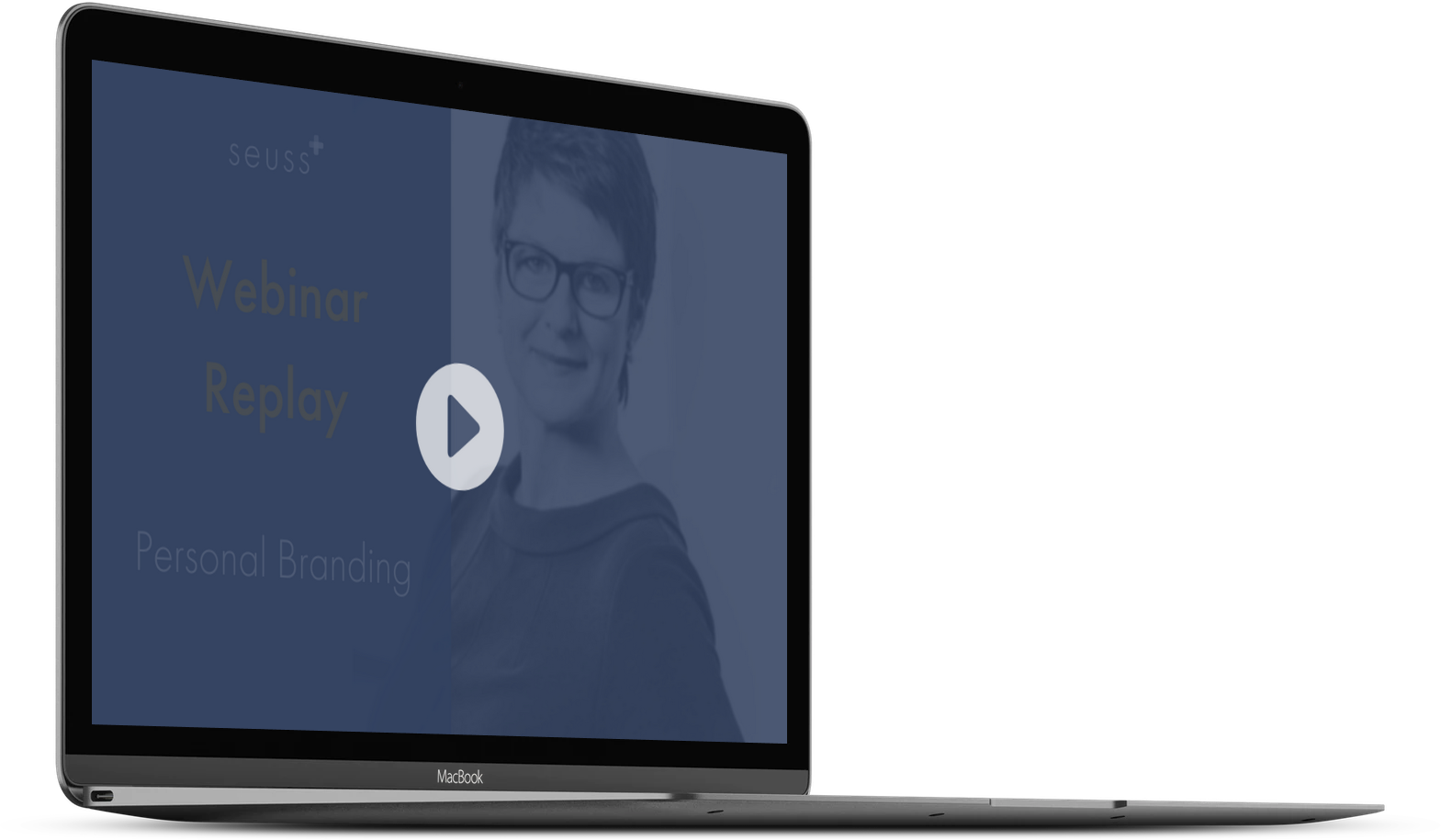 Personal Branding: Create your plan, promote your brand.
At Seuss+, we're passionate about helping people not only create but strengthen their personal brand. That's why we're hosting this webinar on the 31st of January 2020 so you can really get the direction you need on how you can identify your existing brand, create a plan to build it, and flawlessly improve it.
Lead by Sabine Hutchison, Seuss+ CEO, this one-hour webinar dives into the importance of professional branding and the impact that has on your career.
Sabine also shared examples of how brand impacts career paths, and hiring.
Webinar Learning Objectives
This webinar will equip you with actionable strategies that you can put into place immediately. Sabine shared not only insights into personal branding but also ways you can implement these and really make positive changes to your personal brand right away.
These include:
Identifying and building your own personal brand.

Incorporating your personal brand into your career goals.

Presenting and communicating your brand effectively.

Exercises and strategies to help you live your own personal brand.
About the Host
Sabine Hutchison, CEO of Seuss+
Sabine, the CEO and co-founder of Seuss+, is a trained chemist and industry expert turned entrepreneur with a full roster of speaking engagements and public appearances under her belt.
She is passionate about helping life science companies grow, helping businesses and leaders reach their full potential.
As busy as her work as a CEO keeps her, she makes time to volunteer on the board as Vice President of the Healthcare Businesswomen's Association, Europe Chapter.
"Be Yourself, Everyone Else is Already Taken."